If you are new to the role of STP trainer you will be given a single webinar induction which will introduce you to the programme and your responsibilities. We anticipate that the first trainer induction will take place in September 2023.
In the coming months, an extensive suite of new learning resources will be made available for trainers to access via The Learning Hub, whether you are new to the role or an experienced trainer and regardless of which programme you work on.
In the meantime, anyone needing to undertake STP Train the Trainer for accreditation purposes can still access and be certificated for the 3-webinar series from October 2022.
If you wish to attend the next Trainer Induction event or if you wish to access recordings of the STP Train the Trainer event from October 2022, please complete the short survey. Click this link to complete the survey.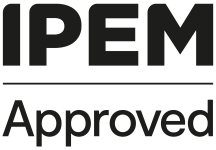 The aim of this course is to equip training officers to deliver and facilitate training for their STP trainees. An overview of our training programme and the assessment strategy and tools used is given. We explain the role and responsibilities of a training officer and also provide guidance on how to ensure your trainees are successful. The training day also gives you the opportunity to meet other training officers and some members of the School team.