Special Interest Groups
Or SIGs as they are known, facilitate discussions, conferences and publications and lead on activity across a number of distinct areas of scientific or engineering endeavour. SIGs work across diverse areas of medical physics and clinical engineering and play a vital role in IPEM's work by:
Planning and delivering a programme of scientific conferences and webinars
Producing publications such as guidance notes
Helping to shape our science strategy by monitoring the development and impact of new technology
Participation in consultations about policy, relevant legislation and standards
Supporting and encouraging relevant educational programmes
Communicating and discussing their work in the wider Communities of Interest
To join one of these SIGs you need to be a member and apply.
If you want to get in touch with the Chairs of the SIG you can find them on the Community of Interest pages or get in touch with Eva McClean at the National Office.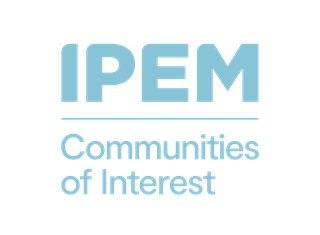 Get involved – Professional Communities of Interest 
All of our members and other interested professionals can join the conversations taking in their respective professional forums - our Communities of Interest
We encourage everyone to participate: You can suggest conference and publications topics, access library resources, ask questions, connect, initiate discussions or comment on posts.
You can join any of these professional communities at any time.