East of England Radiotherapy network Regional SABR Day
Aims of the programme:
To share knowledge and information with network colleagues about various aspects of Stereotactic Ablative Radiotherapy. To discuss with regional colleagues the challenges involved in the delivery of SABR and share any learning from previous experience. The day has been created by the EofE RTN as an opportunity to bring together colleagues from across the network (and beyond) to reflect on the progress we have made to date with the SABR expansion roll out programme, and to continue to strive to deliver high quality, technologically advanced, effective SABR for the patients within our region.
Who is the course aimed at?
All professions involved in the delivery of SABR - to include clinical scientists, dosimetrists, consultant clinical oncologists and therapeutic radiographers. Trainees and undergraduate attendance is welcomed and encouraged.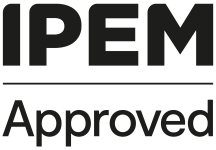 Norfolk and Norwich University Hospital are excited to announce the East of England Radiotherapy Network Regional SABR Days. Register your interest on Eventbrite, by clicking on 'course details' below.