IPEM achieves the Investing in Volunteers quality mark
A NATIONAL quality mark for best practice in volunteer management has been awarded to IPEM.
Investing in Volunteers (IiV) is the UK quality standard for all organisations involving volunteers. It aims to improve the quality of the volunteering experience for all volunteers and demonstrates that organisations value the enormous contribution made by their volunteers.
IPEM was assessed against six quality areas and excelled in all aspects of working with its volunteers. The six quality areas against which IPEM was assessed were: vision for volunteering, planning for volunteers, volunteer inclusion, recruiting and welcoming volunteers, supporting volunteers, and valuing and developing volunteers.
'Real commitment'
Sandra Adair, the interim IiV manager on behalf of UKVF (the awarding body), said: 'UKVF is delighted to announce IPEM's successful achievement of this award, they have demonstrated a real commitment to volunteering, and proven that their volunteer management policies and procedures meet nationally recognised standards.'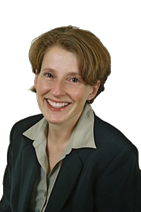 Eva McClean, IPEM's EDI and Member Networks Manager, said: 'IPEM can only achieve its charitable and strategic objectives through our volunteer members and their contributions.  Completing the Investing in Volunteers standard process and assessment has allowed us to analyse how we support and interact with our volunteers and how we can best develop and optimise our support.
'Achieving the standard required us to complete a year-long six step process, which involved an extensive analysis of our processes and systems. After these self-assessments and subsequent improvement and actions plans the process finished with more than 50 interviews with volunteers, trustees and national office staff and a final assessment report.'
Support for volunteers
Phil Morgan, the Chief Executive Officer of IPEM, added: 'Achieving this standard shows how much IPEM values, recognises and supports volunteers. However, because of their pivotal role in delivering our strategy, we will continue to improve our management of volunteer engagement in the years ahead.
'I am grateful to everyone who helped to make this happen, and to Eva McClean in particular for her leadership on this project.'   
Dr Robert Farley, IPEM's President, said: 'I'm delighted IPEM has achieved this quality mark. It clearly demonstrates our commitment to our volunteers and how much we value them. Having achieved this standard, IPEM will build on this success and look to continuously improve the experience of all our volunteers.'
Find Similar News
13/11/2023
Cautious welcome given to new Health Secretary
25/10/2023
Health Secretary's call to stop recruiting to EDI roles a 'distraction'