The Woolmer lecture is dedicated to the contribution that Professor Ronald Woolmer made to the formation of a multidisciplinary approach to biomedical engineering.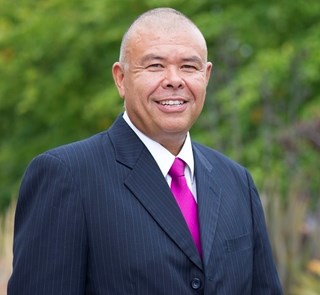 Professor Sir Jonathan Van-Tam MBE will give the Woolmer lecture in February 2023
The former Deputy Chief Medical Officer, Professor Van-Tam played a key role in the UK's response to the Covid-19 pandemic as part of the UK Scientific Advisory Group for Emergencies (SAGE).
He regularly took part in the daily televised news briefings, where he became known for explaining scientific concepts in layman's terms and often used football analogies to illustrate his points.
Professor Van-Tam trained as a physician in Nottingham and his career has taken him to many different fields, including Public Health England, the pharmaceutical and vaccine industries, the World Health Organization and roles in academia. He had been on secondment from the University of Nottingham to the Department of Health and Social Care since 2017.
In May he took up the post as Faculty Pro-Vice-Chancellor for Medicine & Health Sciences at the University of Nottingham.
The title of Professor Van-Tam's lecture is 'Communicating Science' and further details about it will be available on the events page soon.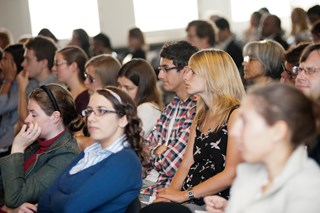 Ronald Woolmer
Ronald Woolmer did his clinical training at St Thomas' Hospital, graduating in 1932.  During the war he served in the RNVR, being demobilised as a Surgeon Commander.  

In 1946 he was appointed Senior Lecturer in Anaesthetics at Bristol University, and in 1957 he became the first Director of the newly-created Research Department of Anaesthetics at the Royal College of Surgeons.

Ronald Woolmer was instrumental in convening a meeting at the Royal College of Surgeons, London, of colleagues interested in the many aspects of the evolving field of engineering applied to medicine.  Approximately 40 people were present at this meeting, which was held shortly after Ronald Woolmer, and Alfred Nightingale (a medical physicist) attended the founding meeting of the International Federation of Medical Electronics in Paris during 1959.  It was subsequently agreed that the group should hold regular meetings, and so the Biological Engineering Society (BES) was formed with Ronald Woolmer as the first President and Alfred Nightingale as Honorary Secretary.  Unfortunately, Ronald Woolmer died about two years after the formation of the BES and it was subsequently agreed that a memorial lecture would be sponsored to recognise his tremendous foresight.
Past speakers: 
| | |
| --- | --- |
| 2018  | Professor Alison Noble: Human Image Recognition, Artificial Intelligence and Shifting Perceptions of Medical Ultrasound |
| 2017  | Professor Josef Kas: Why do rigid tumours contain soft cancer cells? |
| 2016 | Professor Andrew Taylor: Can Engineering and Imaging help us design Cardiovascular devices? |
| 2015 | Professor Anthony T Barker: Transcranial magnetic stimulation - the first 30 years |
| 2014 | Dr David Keating: Medical Physics: A Gateway to Innovation |
| 2013 | Professor Molly Stevens:Designing Biomaterials for Ultrasensitive Biosensing and Regenerative Medicine |
| 2012 | Professor Lionel Tarassenko: Physiology-Driven Signal Analysis and Data Fusion |
| 2011 | Prof Dr Willi A. Kalender: Developments in Computed Tomography: Is sub-mSv a realistic option?" |
| 2010 | Professor Mark Tooley: Imitating the Patient |
| 2009 | Professor Martin Birchall : Regenerative Medicine: new challenges, new hopes |
| 2008 | Professor Clive Hahn: Bioengineering Aspects of the Lung: Models and Measurements |
| 2007 | Professor Sir Michael Brady: Colorectal and Liver Cancer Image Analysis  |
| 2006 | Professor Dennis Noble : Cardiac Modelling |
| 2005 | Dr H Gollee Centre for Rehabilitation Engineering, University of Glasgow : Assistive technologies for function restoration |