New radiotherapy leaflet for patients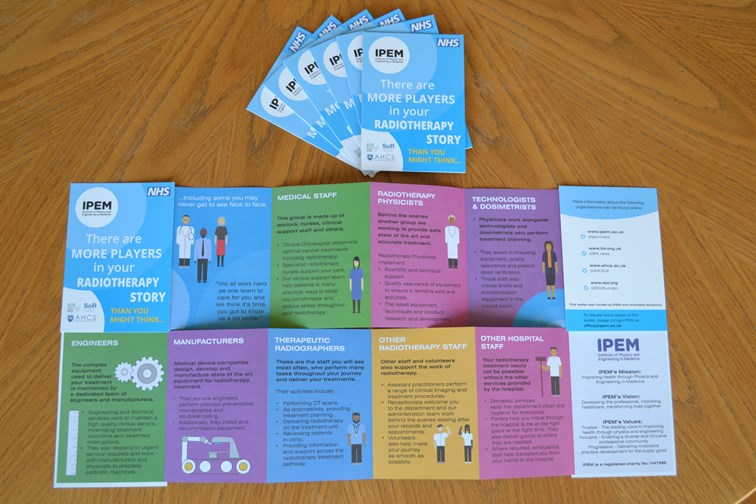 A LEAFLET telling patients about all the healthcare professionals involved in their radiotherapy journey has been produced by IPEM.
'There are more players in your radiotherapy story than you might think' details the different people involved in a patient's treatment, from physicists and engineers to radiographers and other hospital staff.
It highlights the multidisciplinary nature of the radiotherapy pathway for patients, their family and friends, describing the professions involved.
The leaflet was the brainchild of Professor Stephen O'Connor, IPEM's Past President, who wanted to show there are more than just doctors and radiographers involved in a patient's treatment. It has been endorsed by the British Institute of Radiology, the Society of Radiographers and the Academy for Healthcare Science.
Radiotherapy pathway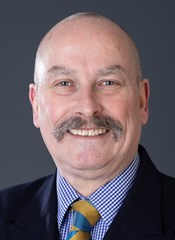 Professor O'Connor said: 'IPEM has led the way on this leaflet, which highlights, for the first time, all the players in the radiotherapy pathway for patients, as well as their family and friends. It promotes the healthcare professions which IPEM represents, radiotherapy physicists and biomedical/clinical engineers. Many thanks are due to Kirsty Blythe, Senior Radiotherapy Physicist from Guy's and St Thomas' NHS Foundation Trust, for her work on this project.'
Kirsty said designing the leaflet had been excellent experience for her competencies and working towards her registration as a consultant Clinical Scientist.
'I did some research into patient radiotherapy leaflets from trusts across the country and found that physicists were barely mentioned, and actually were not mentioned at all in most cases, along with a number of other staff groups,' said Kirsty.
Shining stars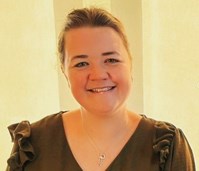 'I'm so happy this fantastic leaflet we have worked so hard to perfect is going to be shared with patients and staff in radiotherapy centres around the country. I hope it puts a spotlight on the huge range of shining stars working for the benefit of patients receiving radiotherapy.
'Every member of the team dedicates their skills, time and energy to ensuring patients receive the highest quality treatment possible and I'm sure patients will enjoy and appreciate learning a little bit more about them and their work.'
The leaflet is being distributed to radiotherapy centres across the UK to be handed out to patients or displayed in waiting rooms.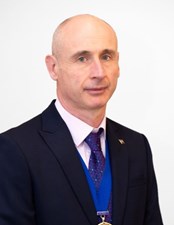 Dr Robert Farley, IPEM's President, said: 'This was a fantastic initiative by Stephen and I congratulate him and Kirsty for producing such an excellent leaflet.  
'It demonstrates in a very visible way IPEM's charitable objective to promote for the public benefit the advancement of physics and engineering applied to medicine and biology and to advance public education in the field.'
Find Similar News
23/11/2023
Refreshed radiotherapy manifesto launched
20/11/2023
IPEM member shortlisted for prestigious award