Britain 'lagging far behind' as radiotherapy treatment left underfunded
DECADES of systematic under-funding and under-resourcing of radiotherapy has left the UK 'lagging far behind' comparable countries in the numbers of patients able to access life-saving radiotherapy treatments.
Tim Farron MP, Chair of the All-Party Parliamentary Group for Radiotherapy (APPGRT), made the claim in the foreword to the 'Inquiry into radiotherapy and the cancer crisis' report.
The report follows the inquiry held at the end of 2022 and which IPEM contributed evidence to, highlighting the need to address workforce shortages, funding to replace ageing equipment, increased access to Artificial Intelligence (AI) technologies and a review of patient access to services. Nicky Whilde, Chair of the Radiotherapy Professional Standards Panel, represented IPEM at the inquiry and also gave further evidence there.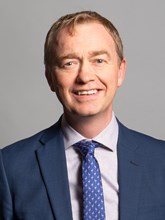 Mr Farron stated: 'Cancer services in the UK are facing an increasingly turbulent future; patients face record wait times for treatment, the workforce and systems are overwhelmed by the COVID backlog and advances in treatments such as radiotherapy, which have the potential to save lives and treat patients more effectively, are ignored. Inexcusably, despite this crisis, there is no suitable Cancer Control Plan in place to urgently and effectively bring about world-class cancer care for patients in the UK.
'This inquiry has found that decades of systematic under-funding and under-resourcing of radiotherapy means that the UK lags far behind comparable countries in the numbers of patients able to access life-saving radiotherapy treatments and the numbers of machines delivering radiotherapy per head of population. Technological advances that cancer patients in other countries benefit from are not widely available here.'
'On its knees'
He added: 'The deficit of investment in what is an incredibly cost-effective service has resulted in out-of-date equipment, a workforce on its knees, bureaucracy stifling progress and an absence of strategic leadership and investment. Ultimately, despite the best efforts of frontline workforce, this impacts on patients outcomes and is one of many reasons why the UK remains near the bottom of international tables for cancer survival.'
He called for urgent action to be taken and on the Health Secretary to deliver a Cancer Control Plan to transform radiotherapy services.
The recommendations of the report also include:
The Government to appoint an Independent Radiotherapy Leadership Group, with international peer review, to work with front-line staff and industry professionals to organise the service at a national level
Calling for the Department of Health and Social Care to carry out an independent analysis of the numbers of cancer patients who could benefit from radiotherapy to inform a new national radiotherapy strategy
The urgent publication by DHSC of a detailed and funded workforce plan
NHS England to implement a national replacement programme of ring-fenced funding to support planned LINAC replacements and assess and prepare for future radiotherapy needs
Investment in a recruitment and retention strategy for radiotherapy and the re[1]instatement of trainee funding schemes, as well as in-work training of staff on new techniques in advanced radiotherapy
Significant investment in IT and workforce.
Long term plan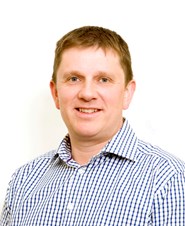 Matthew Dunn, IPEM's Vice President Medical Physics, said: 'The radiotherapy workforce repeatedly tell us the NHS urgently needs a long term plan to provide the future radiotherapy workforce and provide modern effective equipment in order to get the best outcomes for patients. The plan needs clear targets to ensure it remains on track and that funding is made available in a timely fashion to make the best use of resources.'
Dr Jemimah Eve, IPEM's Head of Workforce Intelligence and Training, added: 'This latest report supports the numerous ones we have carried out over the years with the same response about workforce shortages, lack of investment and inadequate numbers of training places.
'The medical physics and clinical engineering workforce provide a critical role within modern healthcare and it is the same message coming across loud and clear every time - we need investment in both people and equipment and we need to see action taken to address this.'
Find Similar News
23/11/2023
Refreshed radiotherapy manifesto launched
20/11/2023
IPEM member shortlisted for prestigious award