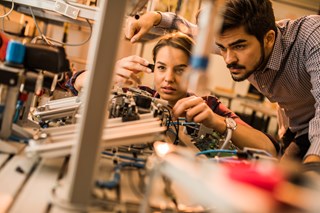 Clinical Scientist Guided Training Scheme
IPEM's Clinical Scientist Guided Training Scheme provides a training framework which supports Pre-Registration Clinical Scientists in Medical Physics or Clinical Engineering to develop the appropriate knowledge and skills to practice competently in their chosen specialty.
Whilst the training scheme provides structure, it also provides flexibility through the bespoke training plan which trainees create with their Training Supervisor, allowing training to meet the needs of both the trainee and their department. This flexibility makes the training scheme suitable to those who are new to the profession but also to those who bring existing knowledge and skills.
In addition to the experience and guidance which Training Supervisors will offer trainees, IPEM will appoint an External Advisor who is individually selected based on their expertise in the trainee's field of specialisation. The duration of the scheme is three and a half years, with three years of training followed by an additional six months of ongoing support.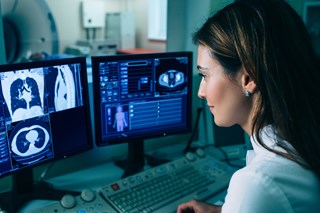 Additional benefits of the scheme include:
IPEM Associate Membership for the duration of the training scheme. Trainees choosing to submit to the Association of Clinical Scientists for certification will also be eligible for reduced assessment fees with their IPEM Membership.
An in-person Induction Day held by IPEM and with opportunities to network throughout the scheme.
In-person skills workshop day at the beginning of both the second and third year, held by IPEM and supporting Continuing Professional Development (CPD).
Annual training reviews with the External Advisor.
Opportunity for trainees to visit their External Advisor with expenses for this included in the scheme.
Practice assessment which prepares trainees for assessment by an HCPC approved body, involving the submission of a draft portfolio for review and feedback, followed by a mock viva. 
Additional 6 months of ongoing support from External Advisor and IPEM Membership whilst applying to HCPC approved body.
Information and Frequently Asked Questions