Professor Sir Jonathan Van-Tam MBE to deliver Woolmer lecture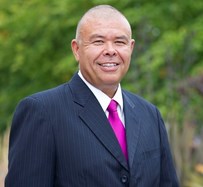 PROFESSOR Sir Jonathan Van-Tam MBE will give the Woolmer lecture at IPEM's first Science, Technology and Engineering Forum in February 2023.
The former Deputy Chief Medical Officer, Professor Van-Tam played a key role in the UK's response to the Covid-19 pandemic as part of the UK Scientific Advisory Group for Emergencies (SAGE).
He regularly took part in the daily televised news briefings, where he became known for explaining scientific concepts in layman's terms and often used football analogies to illustrate his points.
Professor Van-Tam trained as a physician in Nottingham and his career has taken him to many different fields, including Public Health England, the pharmaceutical and vaccine industries, the World Health Organization and roles in academia. He had been on secondment from the University of Nottingham to the Department of Health and Social Care since 2017.
In May he took up the post as Faculty Pro-Vice-Chancellor for Medicine & Health Sciences at the University of Nottingham.
Dr Robert Farley, IPEM's President, said: 'I'm delighted Professor Van-Tam will be delivering the next Woolmer lecture. He is a gifted communicator when it comes to explaining often very complex scientific concepts in simple to understand language.'
The title of Professor Van-Tam's Woolmer lecture is 'Communicating Science' and further details about it will be available soon.
Find Similar News
27/06/2023
Workforce shortage concerns prompt return of senior leaders' meeting
01/08/2022
Enter the CSO Awards 2022