IPEM Science, Technology and Engineering Forum 2023
Feb 28 & 1 March 2023 Glasgow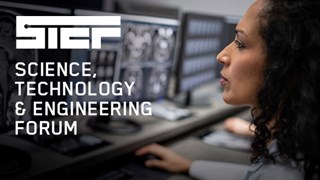 The inaugural IPEM Science, Technology and Engineering Forum (STEF) brings together IPEM members and guests to consider the latest developments across the medical physics and clinical engineering landscape, and the major challenges that will affect healthcare sciences in the near future.
The Forum, which replaces MPEC as IPEMs showcase Annual Conference, will champion the importance of professional knowledge and innovation, identifying and raising awareness of the key challenges that lie ahead for physics and engineering in medicine and biology, and will present an opportunity to come together in person to collaborate, innovate and accelerate knowledge and understanding as a community. 
The event will take place at the University of Strathclyde, Technology & Innovation Centre, Glasgow on 28th February & 1st March 2023, and will showcase some of the most significant developments in different areas of medical physics and clinical engineering.
Sessions will be built around radiotherapy, imaging and engineering, but will intentionally cut across traditional specialism boundaries, and explore the need for alignment and collaboration between healthcare, academia and industry.
Some of the grand challenges identified in IPEM's emerging Science Leadership Strategy, such as safety and security will be discussed, particularly in the context of how tackling these challenges will require the harnessing of emerging technologies, enabling platforms and ideas expected to make a significant impact on the health and care landscape. Such trends include:
Alignment and collaboration
Smart digitization
Personalised (or person-centred) health
The Forum will also feature IPEM's highly regarded Biennial Radiotherapy Meeting.
We are now inviting abstracts for all sessions within the programme