IPEM Fellowship application process streamlined
IPEM's Fellows are an increasingly diverse group – and now the application process to become one has been streamlined.
Following feedback from members, the process for those wishing to apply for Fellowship has been updated.
Those wishing to apply for Fellowship can now self-nominate, with references to support applications being required from two current IPEM Fellows.  
Application process
During the application process, applicants submit their references alongside their application. Previously, applicants would supply names and contact details of references for IPEM to then contact.
This update will see this step in the process shortened and it is hoped a decision from submission will be completed within 60 days.
While the overall criteria of applications and award of Fellowship remains, this update allows applicants to demonstrate their contributions across two out of three topics; Research and Development, Service Development, and Quality Improvement. Criteria around Professional Practice in the workplace and professional body objectives and achievements nationally or internationally remain the same.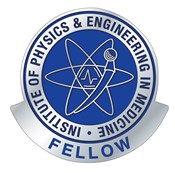 Fellowship benefits
Fellowship is a distinct grade of membership and there are additional benefits on top of full membership, including:
Be able to use the post nominal FIPEM for professional recognition and as an indicator of professional status
Be eligible to stand for President of IPEM and apply for other senior posts including Vice President, Honorary Secretary, or Council Director
Can join the IPEM mentoring scheme to assist junior colleagues in their careers
Join the editorial board of one of our international journals or our member magazine Scope
Encouraging applications
Paul James, IPEM's Head of Membership, said: 'We are seeing an increasing number of applications to become a Fellow from a wide range of people right across our professions, which is fantastic.
'We felt the time was right to streamline the process to encourage even more people to apply and we hope this will benefit not only applicants but also those who review the submissions as well.'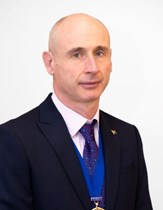 Dr Robert Farley, IPEM's President, added: 'I'm delighted we are receiving an increasingly diverse range of applications to become an IPEM Fellow. Streamlining the application process in this way to encourage even more people to become a Fellow is welcome.'
For more information about applying for Fellowship contact membership@ipem.ac.uk or call 01904 550 500.
Find Similar News
13/11/2023
Cautious welcome given to new Health Secretary
25/10/2023
Health Secretary's call to stop recruiting to EDI roles a 'distraction'