The IPEM Clinical Technologist Training Scheme is aligned to the Modernising Scientific Careers Practitioner Training Programme (PTP) and the Register of Clinical Technologists (RCT) scopes of practice. As such both the academic qualifications and work-based competencies are defined by the RCT scopts of practice with the exception of Nuclear Medicine, with information provided upon application.
IPEM Associate Membership is FREE for the duration of the training scheme.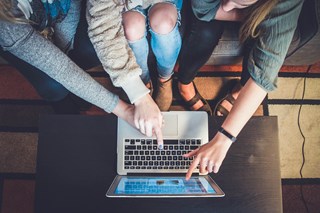 How to apply
An applicant must first be employed as a Trainee Clinical Technologist in an IPEM Accredited Training Centre        
Applicants should liaise with their Training Co-ordinator to complete the online TTS application form
A copy of the applicant's academic qualifications should also be provided, together with a training plan and the training centre's competency list for the RCT Scopes of Practice
A purchase order for the 24 month fee must be submitted with the application
Academic Qualifications:
Include a copy of all relevant academic qualification certificates with the application. Applicants require a level 6 degree qualification that covers the relevant PTP curriculum or an equivalent level and breadth of academic qualifications.
Where academic qualifications are not at level 6 or where academic qualifications do not cover all subject areas of the relevant PTP curriculum, include with the application evidence of equivalent learning and knowledge or detail in the training plan of how "top up" knowledge will be acquired during the individual's training programme.
List of Competences:
Include with the application a list of work-based competences that will be achieved during the training programme. These must be aligned to the Modernising Scientific Careers Practitioner Training Programme curricula and, where relevant cover the whole the RCT scope of practice.
Training Plan:
Include a simple training plan that shows when and how the intended training will be delivered over the agreed training timespan (e.g. a schedule or timetable).
Fees
A single fee of £715.00 (no VAT) to cover a maximum training period of 24 months applies and a purchase order must be included with the application. Any trainees requiring an extension to this training period will need to re-apply to the scheme and an additional rolling six month pro-rata fee will be payable.
Enrolment
There are two intakes per year - April and October. The deadline for receipt of applications is 31st March and 30th September respectively.
Vivas
Vivas are held in May and November.