Becoming a Clinical Scientist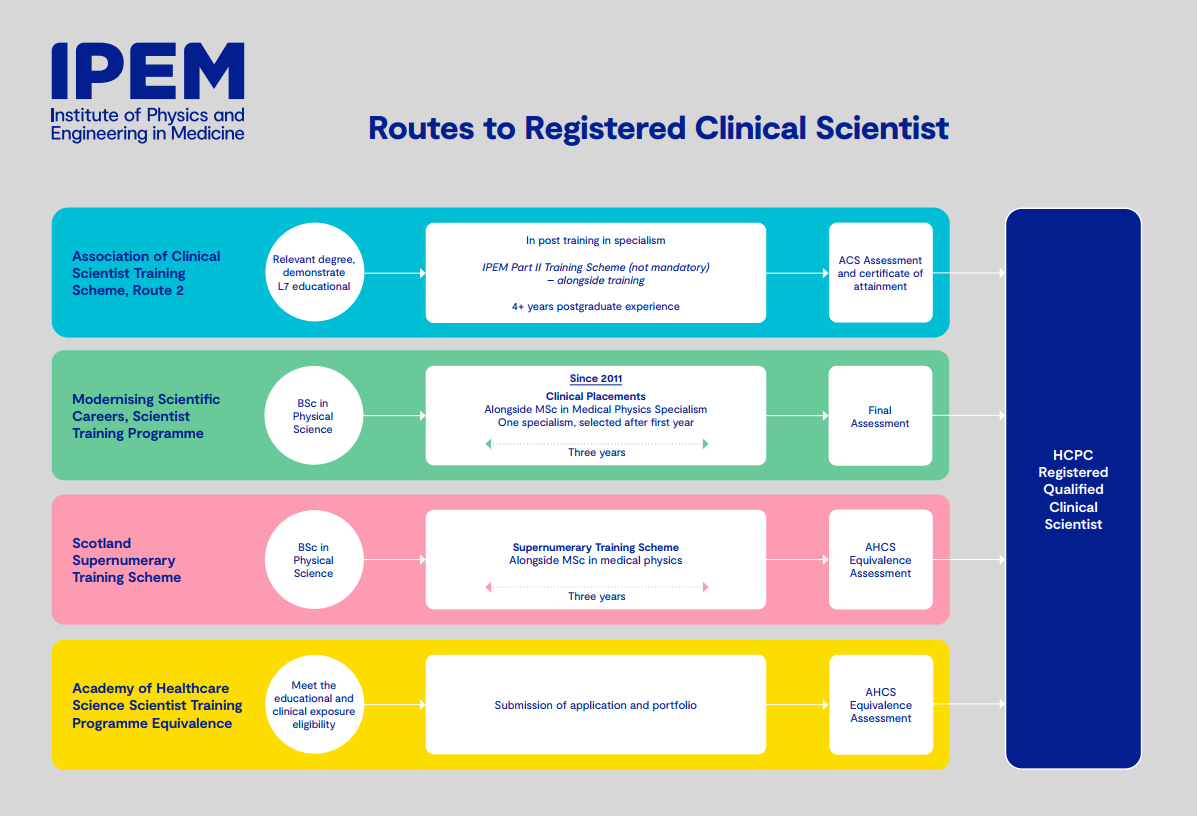 Clinical Scientists work closely with other healthcare professionals, in research, development, testing and maintenance of specialist medical equipment and play a central role in developing, planning and implementing patient treatment programmes.  
 
Duties vary depending on the area a clinical scientist works in. However, typical roles include: 
commissioning, assessing and ensuring the safe operation of specialist equipment used by medical staff in areas such as radiotherapy, ultrasound, nuclear medicine, laser technology and physiological monitoring

 

planning and supervising radiotherapy treatment in discussion with medical and other staff

 

speaking with patients to explain treatment procedures and possible side effects

 
liaising closely with doctors to add technical results to patient reports

 

negotiating and agreeing changes to patient diagnosis techniques in response to new procedures

 

processing complex patient image data

 

supporting clinical trials

 

developing techniques to show what's happening in the body using X-ray, MRI, laser, ultrasound and ultraviolet technologies

 
researching new equipment developments and techniques, review existing local practice, advise on procurement of new equipment and compile reports to initiate changes

 

overseeing the quality control of equipment to ensure that correct and consistent results or outputs are achieved and ensure that ongoing maintenance routines are followed

 

training and advising medical physics technicians on new equipment and protocols

 

lecturing and training other health professionals, including radiographers, nurses and doctors, in clinical practice

 

drafting and developing policies for operating equipment

 
making audit visits to hospital departments to check compliance with health and safety legislation.

 
The title of 'Clinical Scientist' is protected and can only be used through registration with the Health and Care Professions Council (HCPC) upon meeting their requirements. In order to reach registration, trainees must complete a relevant training route.