Latest recipients of the IPEM MRSE Certificate of Competence
08/06/2023
THE latest cohort of the IPEM Magnetic Resonance Safety Expert certification scheme in the UK have received their certificates.
The IPEM MRSE Certificate of Competence opened in September 2021 and the latest cohort of participants have now received their certificates.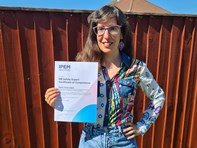 Dr Maria Yanez Lopez is a Principal Magnetic Resonance Physicist and Honorary Lecturer in Medical Imaging at Swansea Bay University Health Board.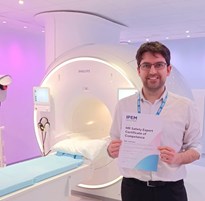 Dr Blair Johnston is a Clinical Scientist in the MRI Physics Department at the Queen Elizabeth University Hospital, NHS Greater Glasgow and Clyde.
Knowledge and experience
The MRSE certification model IPEM has adopted requires both knowledge and experience. Successful applicants need to demonstrate knowledge by successfully completing the American Board of Magnetic Resonance Safety (ABMRS) MRSE exam. The MR experience of an applicant will be assessed from a structured portfolio demonstrating a broad range of MRSE activities. There are, however, no specific requirements, achievements, education, or certification requirements as to who can apply to take the MRSE examination.
Dr Robert Farley, IPEM's President, said: 'Congratulations to Maria and Blair on successfully completing the MRSE Certificate of Competence.'
For more information follow the link below.
Find Similar News
17/10/2023
MRI services in desperate need of scientific support staff, says new report
24/07/2023
ABMRS MRSE exam moves online