MRSE Certificate of Competence
The certification model that IPEM has adopted requires both knowledge and experience. The knowledge is demonstrated by successfully completing the American Board of Magnetic Resonance Safety (ABMRS) MRSE exam. The MR experience of an applicant is assessed from a structured portfolio demonstrating a broad range of MRSE activities.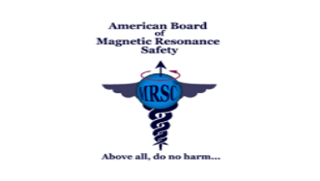 Applications for the IPEM MRSE Certificate of Competence will take approximately 3 months to assess. Successful applicants will be issued with a certificate and their names will be published across all IPEM communication channels.
The initial application fee will be £75 and the certificate of competence will be valid for 5 years.
Applicants will be required to:
Read the Experience Requirements - Applicant Guidance (See below)
Provide Evidence of successfully completing the American Board of Magnetic Resonance Safety (ABMRS) MRSE Exam
Complete the Application Form (See below)
Submit a completed portfolio and Experience Cross Reference Table (see below)
Pay the fee by debit or credit card (applicants will be contacted with instructions on how to pay)