IPEM welcomes UK return to Horizon Europe
07/09/2023
A WELCOME has been given by IPEM to the UK government's announcement that the nation will associate with the Horizon Europe programme again.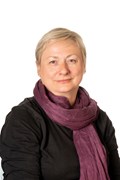 Dr Anna Barnes, IPEM's President-Elect, said: 'This is extremely welcome news, I'm delighted this partnership between the UK and Europe is being renewed.
'It is fantastic news for researchers and will once again enable international collaboration.'

Dr Ben Metcalfe, IPEM's Vice President Academic, added: 'I am pleased about this news. Horizon has been the enabler of international research collaborations for over 30 years and between 2021-27 will be spending over €4.1 billion on health research - leading major initiatives and supporting truly innovative cross-cutting research.
'It was pivotal to both fundamental research and to talent retention that UK researchers were brought back into this programme, l am delighted that this has now happened.'
UK researchers can now apply for grants and bid to take part in projects under the Horizon programme, with certainty that the UK will be participating as a fully associated member for the remaining life of the programme to 2027.
Horizon gives UK companies and research institutions opportunities to lead global work to develop new technologies and research projects, in areas from health to artificial intelligence.
Find Similar News
27/06/2023
Workforce shortage concerns prompt return of senior leaders' meeting
01/08/2022
Enter the CSO Awards 2022