IPEM at the World Congress in Singapore
THE World Congress on Medical Physics and Bioengineering was held in Singapore and IPEM's Vice President International was there to meet international members.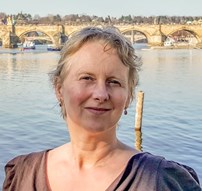 Dr Claire-Louise Chapple attended the International Union for Physical and Engineering Sciences in Medicine (IUPESM) event, which, due to on-going Covid-19 travel issues in some countries, was a hybrid conference.
IUPESM is the umbrella organisation for both the International Organization for Medical Physics (IOMP) and International Federation of Medical and Biological Engineering (IFEMB). As such, the scientific programme covered a wide range of topics across both disciplines, and several cross-cutting issues around education and training and areas such as women in medical physics and bioengineering and sustainability.
Specific challenges
Dr Chapple said there were a number of sessions on specific challenges facing different regions of the world plus several presentations relating to the profession's input during the pandemic.
She said key issues which emerged from the bioengineering part of the programme were Artificial Intelligence and the manufacture and use of new materials within healthcare.
Within the medical physics stream, technological developments for both imaging and treatment featured prominently, including photon counting CT, multimodal speckle-based X-ray imaging, targeted radiotherapy and hybrid PET imaging.
Meeting IPEM members
Dr Chapple, together with Catriona Inverarity, IPEM's Professional Knowledge and Innovation Manager, held a couple of sessions with IPEM international members, which included a welcome message from Dr Robert Farley, IPEM's President.
The sessions included a presentation of the IPEM 2025 strategy and an informal Q&A session.
Dr Chapple said: 'We explored what our international members most value from membership and what areas they would like to see developed and contribute to.
'Together with informal conversations with many individual delegates throughout the week, this has helped to give us a clearer picture of both the situations in which our overseas colleagues are working and how IPEM might better collaborate with them.
'For those International members who were not able to attend the Congress, we would still welcome your views so please do get in touch with me through office@ipem.ac.uk to help shape our future international strategy.'
Find Similar News
27/11/2023
IPEM at the International Conference on Medical Physics
04/07/2023
Call for applications for chairs of two EFOMP committees