Gold Medal and Early Career awards 2022
GOLD Medal and Early Career awards have been presented to IPEM members who have made outstanding contributions in their field of work.
These awards are for IPEM members who have made outstanding contributions in academia, innovation and healthcare, and in recognition of the achievements of early career members.
Innovation Gold Medal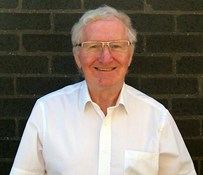 Dr Bill Thomson is the former Clinical Director of the Physics and Nuclear Medicine and Radiopharmacy Directorate and Head of the Physics and Nuclear Medicine Department at Sandwell and West Birmingham Hospitals NHS Trust. He was also the Radiation Protection Advisor / Radiation Waste Advisor and Laser Protection Advisor for the Trust.
An IPEM Fellow, Dr Thomson spent more than 50 years working in nuclear medicine and has recently been involved in developing better models for skin dosimetry, particularly following accidents/incidents. This has included examining the effect of PPE on dosimetry and developing more realistic droplet dosimetry within the software package VARSKIN. He is also examining Alpha emitters, a developing area for therapy.
Radiation protection
Dr Thomson has a long-term interest in radiation protection in nuclear medicine and contributed to national guidance on the subject. Other innovative areas have included a novel use of the CT topogram for accurate quantitative planar imaging, and two systems he developed are marketed by Southern Scientific who named them after him (for example, the Thomson Copper filter).
Dr Thomson has also developed several novel phantoms for software and systems testing. Renal processing has been another long-term interest of Dr Thomson, with recent work examining the derivation of the true plasma tracer concentration to improve quantification indices. He has developed mathematical models of administration, giving better dosimetry and also quality of lung scans. A simple device developed by Dr Thomson allows dual-energy SPECT in the morning, when generators are more active. Image analysis modelling from variable Kr81m gas during the SPECT scan has shown that the technique is highly robust and image interpretation is unaffected.
Phantom design
His other research interests have included the design of new phantoms for the testing of gamma camera systems and associated reconstruction and processing software.
Dr Thomson said: 'I am absolutely delighted to receive this prestigious Innovation award. In over 50 years working in nuclear medicine and radiation protection I have always just stuck to basic physics principles to answer 'how can we do this?' or 'can we do this better?'.
'I still love doing this and presenting at meetings, and this award is very much the icing on the cake of a lifetime of enjoyment.'
Dr Robert Farley, IPEM's President, said: 'I am delighted Bill has been awarded the Innovation Gold Medal for his innovative work in the field of nuclear medicine and radiation protection for more than 50 years.'
Academic Early Career award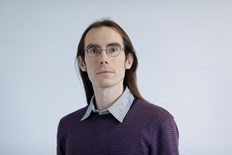 Dr Henry Lancashire is a lecturer in Active Implantable Medical Devices (AIMD) at University College London (UCL), and manager of the UCL Implanted Devices Group (IDG) cleanroom facility.
His expertise is in the development and testing of AIMD, in collaboration with clinicians and patients to ensure relevance and clinical applicability. His research includes infection-free bionic gateways, stimulation for spinal cord regeneration and bionic solutions for speech following laryngectomy, and he has won numerous prizes and been shortlisted for many others.
In recognition of his research integrity, Dr Lancashire was nominated to the INSPIRE Foundation National Scientific Committee, to provide guidance on funding research on Spinal Cord Injury Rehabilitation.
Research and education
His academic excellence encompasses research and education. His UCL Connected Curriculum Fellowship on remote campuses and student experience contributed to the strategic planning of the new UCL EAST Campus. He was invited to present his published research on remote teaching for Biomedical Engineering during COVID-19 at the International Biomedical Engineering Education Conference in 2021. He is a Fellow of the Higher Education Academy (HEA) and contributes to quality assurance in university teaching as an HEA assessor.
Dr Lancashire actively seeks opportunities to widen participation in engineering, through public engagement as a STEM Ambassador or through his leadership as chair of the departmental Equality, Diversity and Inclusion Committee, where he led the founding of a Positive Action Summer Studentship to provide placements for students under-represented in STEM.
He said: 'I am honoured to receive this award. This is a great testament to the support of my many mentors who have been positive influences on my journey in science. I am also thankful for the contributions of students, colleagues, and collaborators, who help make biomedical engineering exciting and ensure I am learning every day.'
Dr Farley said: 'This award highlights an early career member of IPEM who is destined to go far in their academic career. My congratulations to Henry on receiving this award.'
Healthcare Early Career award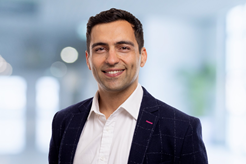 Dr Georgios Ntentas is a Senior Medical Physicist at Guy's and St Thomas' NHS Foundation Trust in London.
Dr Ntentas has received an outstanding reviewer award from the Red Journal (Highest Rad Onc Journal) for two consecutive years and is still only the second-ever medical physicist to be accepted as a council member of the International Lymphoma Radiation Oncology Group.
Cardio protection in radiotherapy
He has conducted research and published on radiation-related heart disease, the first ever dose-response relationship for risk of heart failure with radiation dose in the publication, Blood. This has become a highly citied study and has helped to build the guidelines on cardio protection in radiotherapy.
He is currently supervising two PhD students at Oxford University and one at King's College London, alongside several MSc students in medical physics producing several outcomes in conference presentations.
ESTRO
Dr Ntentas has been closely involved with the European Society for Radiation Oncology and co-chaired the recent ESTRO physics workshop in Lisbon.
Through his national and international research collaborations with doctors and epidemiologists, Dr Ntentas has brought epidemiology into medical physics to help see the bigger picture when applying health technology innovations into clinical pathways.
Dr Ntentas said: 'I am extremely happy and honoured to receive this award from IPEM. It enhances my passion and motivation about medical physics research. I would like to thank the Awards Committee for selecting me and my nominators and of course my mentors from Oxford, Guy's and King's for their support and guidance.'
Dr Farley said: 'Georgios is fully deserving of this award and I congratulate him on all his endeavours so far.'
Find Similar News
22/11/2023
IPEM signs NHS Sexual Safety in Healthcare Charter
13/11/2023
Cautious welcome given to new Health Secretary