Chronic and shocking underinvestment in radiotherapy services, says new survey
A NEW survey of the radiotherapy workforce has highlighted a chronic and shocking underinvestment in workforce, machinery, IT equipment and technology.
Radiotherapy UK, supported by IPEM, carried out the survey of radiotherapy professionals to understand the current issues being faced in radiotherapy services.
The survey, carried out in August and September, is the fourth of its kind since 2020 and shows a worrying trend that the situation in the service is getting worse.
It signals the worst ever workforce crisis within the radiotherapy community. The radiotherapy workforce is highly specialised and technical, and hugely important for a functioning cancer service, but there is currently not sufficient trainees or training in place. Survey results point to serious concerns amongst the respondents on machine and workforce capacity, and a significant worry over future demand.
'Sinking ship'
The crisis faced by radiotherapy services was summed up by one respondent who said 'I feel like I'm working in a sinking ship.'
There was also an overwhelming level of frustration, with one respondent saying: 'The technology and capabilities within radiotherapy are amazing! Sadly, being in the position to offer this to patients is lacking. Investment is virtually non-existent.'
The survey emphasised clear problems with the morale of the radiotherapy workforce, highlighting that some 87 per cent of respondents have considered, or know their colleagues have considered, leaving the profession altogether.
Despite the importance of radiotherapy as a vital cancer treatment service, more than 90 per cent of respondents felt the Government did not understand the impact of current issues within radiotherapy on cancer patients or on the workforce themselves.
Long term plan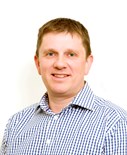 Matthew Dunn, IPEM's Vice President Medical Physics, said: 'The radiotherapy workforce repeatedly tell us that the NHS urgently needs a long term plan to provide the future radiotherapy workforce and provide modern effective equipment in order to get the best outcomes for patients.
'The plan needs clear targets to ensure it remains on track and that funding is made available in a timely fashion to make the best use of resources.'
Dr Jemimah Eve, IPEM's Head of Workforce Intelligence and Training, added: 'This latest survey supports the numerous ones we have carried out over the years with the same response about workforce shortages, lack of investment and inadequate numbers of training places.
'The medical physics and clinical engineering workforce provide a critical role within modern healthcare and it is the same message coming across loud and clear every time - we need investment in both people and equipment and we need to see action taken to address this.'
Radiotherapy UK are urging the Government to immediately invest in radiotherapy treatment services and to remove the barriers which are currently holding it back from efficiently tackling the cancer waiting times and saving the lives of many more cancer patients.
Find Similar News
23/11/2022
Proton beam therapy expert is new Honorary Fellow of IPEM
14/06/2022
Barely 'adequate' staffing of radiotherapy centres, says new report