We offer the Part II Training Scheme to support those in-work to reach the standards required to be successfully examined by the Association of Clinical Scientists (ACS) and be awarded registration as a Clinical Scientist.
In order to enrol on Part II an individual needs to meet the following criteria,
Suitable employment covering all competencies
Level 7 (MSc equivalent) educational qualification 
An HCPC registered Clinical Scientist who has agreed to supervise you
Associate membership of IPEM
For each Part II trainee, IPEM appoints an External (Training) Advisor (EA) who is individually selected based on their expertise in the trainee's field of specialization. The EA will work in a different organisation to the trainee. The EA approves the training plan when satisfactory or suggests further improvements where necessary. The External Advisor remains available to the trainee for the duration of their training, including assessment.
A successful interview and assessment results in the award of the Association of Clinical Scientists (ACS) Certificate of Attainment, which the candidate can then present to the Health Care Professions Council (HCPC) in order to gain registration.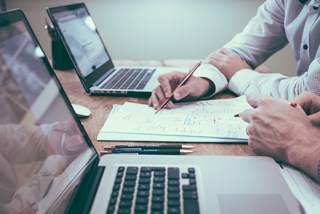 How to apply
If you are working in a relevant post and would like to apply to join the Part II Training Scheme to achieve ACS assessment your application should include a CV, job description and a training plan showing how you will achieve the ACS competences.
There is no charge for enrolment on IPEM's Part II Training Scheme, but trainees must be Associate members of IPEM. 
If you have any queries, please contact training@ipem.ac.uk.
Information and Frequently Asked Questions