IPEM welcomes everyone with a professional interest in medical physics and clinical engineering.
Meet some of our individual members.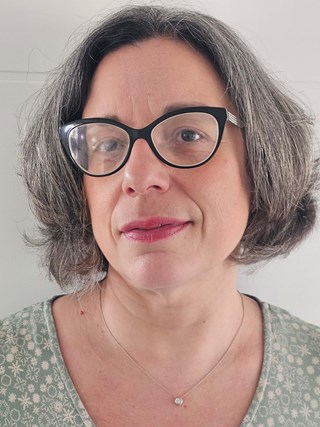 Fiammetta Fedele, FIPEM (Fellow since 2023)
Consultant Medical Physicist, Head, Non-Ionising Radiation, CLIMP & KCL Biomedical Engineering & Imaging Sciences R&D Lead, Senior Honorary Lecturer, Kings College London
Tell us about a typical work day, what is your role and what does it involve?
That is a question I always struggle a little, as my days can be very varied.
One day might be primarily about strategic planning or governance, another will be focusing closer on our team day to day practice and wellbeing. Others I will be busy lecturing and or examining, some will be dominated by supporting R&D teams, and the research strategy. Then there are the "mad" days where all of this will happen at once, and the ones where like everyone else I shall try take it easier and prioritise wellbeing over a never relenting Agenda..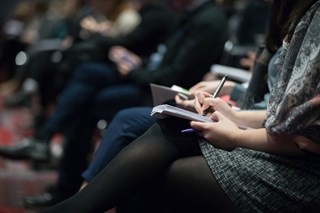 Which elements of your job do you like the most?
The part of my job I enjoy the most are training, networking and transformation opportunities. I would say it is in general all experiences which can make even a little difference in someone else life, it being a patient, a colleague or a student.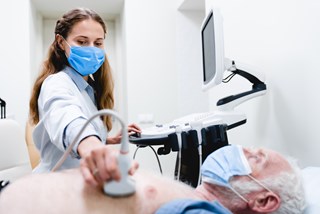 What are the biggest challenges you see – either for yourself or the sector?
We keep becoming more specialised, but at the same time are requested to be more efficient and do more for less. I feel we are reaching a critical point where we won't be able to meet these expectations if we do not review our workforce needs.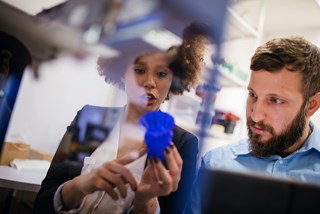 If you could change one thing about the profession or your area of specialty, what would it be and why?
I personally feel there is still too much separation than necessary between different specialisms, and this often hinders proper collaboration, and limits learning from each other.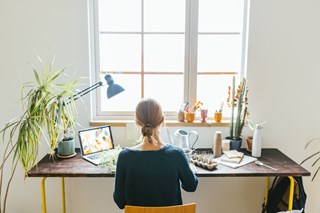 What skillsets do you think are required to be successful in your role, and is there a particular career path or training option you would recommend?
I strongly believe that to be successful in any role the greatest skillsets are the desire to learn, and an open mind.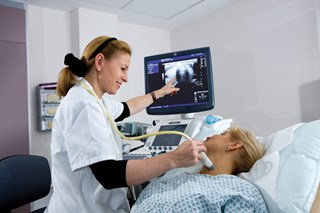 What accomplishment have you been most proud of in your career?
There are two accomplishments so far that I am mostly proud of. The first one is in my primary role as a Non-Ionising Medical Physicist, and it has been to work on developing a multidisciplinary Ultrasound support in our Trust. We started with no quality assurance at all, and a fragmented support, when I joined, to one that encompasses the whole aspects of equipment management.
The second accomplishment I am proud of, is in my role as the R&D Lead of the whole of Imaging within our Trust, and it is to have been able to find a sensible way to lead professionals in other clinical specialisms and academia. This has involved trusting them to be the experts in their fields, and focusing on providing guide and support on research governance aspects.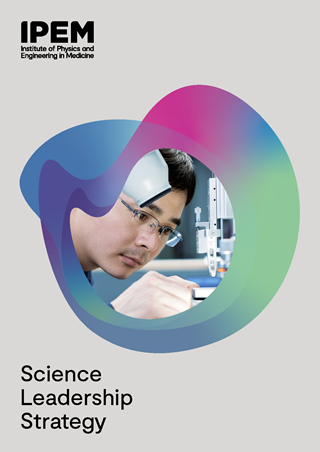 IPEM's Science Leadership Strategy is all about identifying and anticipating what might impact the working environment of our members now and in the near future. What are your predictions about the future of your profession and your area of specialty?
I feel my area of specialism, and in particular ultrasound, is one of those which will keep evolving and expand its applications. In the immediate future we know ultrasound is expanding even more in community care. We will need to adapt our ways of working to this change of scenery, and work more with GP practices and community centres. But as some research groups are working right now on "ultrasound patches", we could well be talking of also home monitoring devices!
On the optical side I can well see the use of optical imaging expanding more to everyday diagnostic using smart phone apps and other portable devices.
What do you do in your free time?
Most of my free time is taken by my family and friends, or volunteering activity (I am a Foundation Governor at a Catholic Primary School, and an Eucharistic minister at Church).
In what I call my "me time" I like long dog walks, practising yoga, pilates and other mindful exercise. I love the arts, particularly drawing and painting. Sadly I have not had much the opportunity to pursue this in the last few years, but as soon as I am a little freer I shall grab pencils and paint brushes!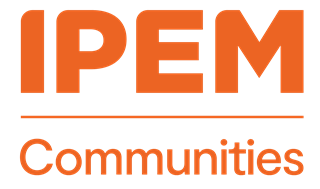 Why did you join IPEM and how do you engage with the Institute?
I think it is important to feel part of a like-minded community and support each other, so I joined IPEM a little short of 20 years ago, as soon as I could as an associate member.
I am an active part of a Community of Interest, but I also volunteer both in the Meeting Organizing Committee and STERIC.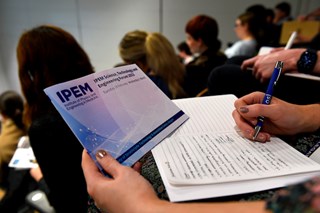 Which IPEM member benefits do you value or use the most?
I think we all like benefits for members' only, like the member discounts on things like journals and books and events like STEF 2023.
Now that I am at a more mature stage of my career I have also come to appreciate the hard work IPEM does in the background in lobbying with the government and allied organizations.
What does (or should) IPEM do to help you in your career?
I am at a stage of my life and career where I am highly focused on what can be done to improve our professions for others, and in particular those just coming into the profession or indeed those still studying. This is one of the main reasons why I joined the pool of Advisors for IPEM for Part ii trainees, to help them and their training centre to build robust portfolios of experiences in my field, and and I'm continuing with that support as an EA for the new Clinical Scientist Guided Training Scheme.
I am hoping IPEM can help me and other colleagues to raise the profile of the profession in general, and in particular my specialism, which is still a little undervalued.
In particular I look forward to having some support in promoting even more routes in - like apprenticeships - and at working on robust workforce calculators which draw from the good example of practice we already have in UK.