IPEM welcomes everyone with a professional interest in medical physics and clinical engineering.
Meet some of our individual members.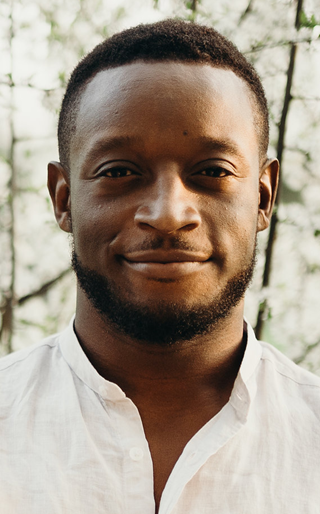 Dr Emmanuel Akinluyi, FIPEM (Fellow since 2023)
Deputy Chief Medical Officer, Chief Biomedical Engineer & Head of Clinical Engineering, Guy's & St Thomas' NHS Foundation Trust, London
Tell us about a typical work day, what is your role and what does it involve?
My working days could be described as 'consistently inconsistent' but they do generally come from a picklist of activities, that occur over a two-week cycle or so.
On a given day, I might be lucky enough to spend time working directly on one of several medium to longer-term projects that my team is taking on. These can involve anything from platform development/enhancements (for example, as we upgrade our medical devices asset management database), policy development, technology adoption projects, risk assessments, or work towards other strategic developments in technology management.
I might also chair or contribute to one of our working groups and committees: on anything from medical devices safety, training, capital investment etc. If I'm not in one of these groups on a given day, I am usually working to support actions emerging from them. Similarly on some days, I might also engage externally, with the London Regional Clinical Engineering Network or the National Network. It's great to connect between services, divide and conquer on common issues, and jointly drive best practice.
Crucially my calendar has built in time for both strategic/assurance and personal development meetings with my team. This, I find, is both very refreshing and very important in an increasingly dynamic and sometimes fractured work environment that can occasionally be dominated by Teams/Zoom calls. I might also have a brief open-ended meeting slot held with collaborators from across the organisation. At least these are opportunities to connect and support one another, but usually they surface opportunities to bring work together more coherently.
Some time inevitably goes towards responding to change and matters arising. I prefer 'responding' to 'reacting' since it is rare that any issue is completely unforeseeable - by staying engaged and connected within the organisation, any issues or new opportunities (which could include issues or else opportunities like grants) feel less disruptive and often conform to themes, which I can co-opt colleagues to work with me on. On the best days, however, we get to affect (positive) change, and work on those forward-looking projects.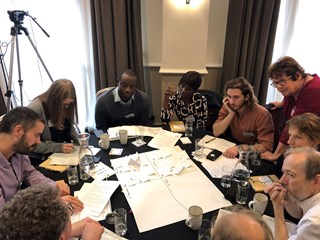 Which elements of your job do you like the most?
I love that my job involves overcoming challenges and problem solving – especially when we get to do this on the front foot and drive some form of transformation; be it within our quality system, by improving processes, or in projects that drive change in clinical services.
I also particularly enjoy working with committed and talented people. This includes my own team and wider Department, but also the many inspiring stakeholders my team serves and collaborates with. Clinicians, academics, specialist service providers, leaders – many are problem solvers in different contexts, and it is great when we connect effectively and get collaboration right.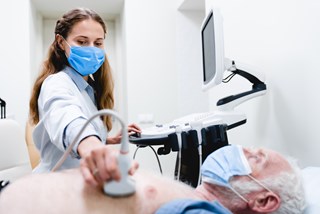 What are the biggest challenges you see – either for yourself or the sector?
I think one of the challenges we have as clinical engineers is understanding 'where should we start? Or where should we be directing our efforts next?' In addition to sustaining and developing our core services (in my case, this involves a large element of technology management), there are many questions facing the wider health service/system which can benefit from a design or systems perspective, collaborative working, and specialist input – and often these attributes are held within our teams.
Challenges like delivering on net-zero goals, supporting much-needed transformation in technology adoption, work to engineer better approaches to care (including, for example, service design for care at home); these are all worthy pursuits and we have opportunities to engage and influence with them. However, even with larger teams, there is usually a lag between ambition and growth – so we have to prioritise. 'What's next?' usually requires consideration of many factors – and getting it right can require a bit of luck or favour!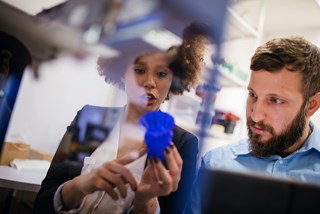 If you could change one thing about the profession or your area of specialty, what would it be and why?
I'd like to see more clinical engineers, with more visibility, offering more services to improving and sustaining care. I really believe in the potential for this profession (and others) to affect change, and I think that there is huge potential to do more/better. One key way we can do that is by harnessing the diverse talents and approaches of current and future scientists, and encourage them to grow and express themselves professionally. For an individual, this might mean pursuing personal development in any number of areas of research, growth in leadership/team-working skills etc – all ultimately uplifting practice.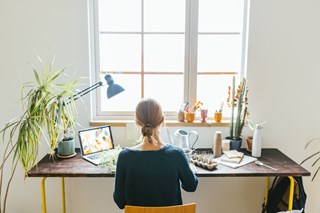 What skillsets do you think are required to be successful in your role, and is there a particular career path or training option you would recommend?
Team-working, in the broadest sense, has been important in my role. This includes doing one's part well, communicating and collaborating well with others in teams and across networks; it has also meant being prepared, when appropriate, to step out with a vision of how things might be – to steer a team or else to 'influence upwards' in getting buy-in. Also resilience and optimism can help!
I have been very lucky to undergo the Scientist Training Programme to become a Clinical Scientist, undertake a PhD and later to be part of 'cohort 1' on the Higher Scientific Specialist Training. I would happily recommend these, as all have greatly influenced me. In particular I'd advise anyone embarking on these types of programme to keep actively reflecting on how they might like to wield the learning they gain from it. My personal experience was that I could make more of these opportunities when I was thinking about 'how could I use this to bring about impact'.
Regardless of training pathway, I would definitely recommend making a habit of finding mentors. I have benefitted from guidance and input from several key individuals, whose advice, experience and belief have helped me develop my personal vision as well as resilience and confidence.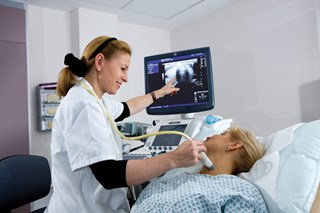 What accomplishment have you been most proud of in your career?
I'm really proud of the growth of my team over the last few years. We have developed our service around a purposeful strategy to maximise value delivered with medical technology. Within the many facets of that, the team has grown in size and individuals have grown tremendously.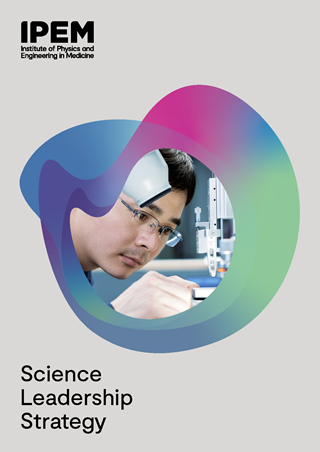 IPEM's Science Leadership Strategy is all about identifying and anticipating what might impact the working environment of our members now and in the near future. What are your predictions about the future of your profession and your area of specialty?
I think/hope we will see growth and reshaping of services to meet the needs of the health service. Clinical engineers will need to adapt how we do things to meet growing demands, and adapt what we do to meet changing demands. We will have a greater role in shaping/facilitating change, and in improving technology-enabled services.
What do you do in your free time?
I love to spend time with my family and to stay active with them with outings, cycling trips (anything low impact, after a long-ish past rugby career!), travels etc. I am also involved at my local church, where among other things I play the bass guitar in the band.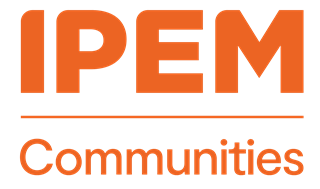 Why did you join IPEM and how do you engage with the Institute?
I became aware of IPEM while searching for what I eventually came to know as the Scientist Training Programme. IPEM and its members played a crucial role in shaping the career path I've progressed along, and I joined IPEM on reaching the milestone of being registered as a Clinical Scientist. It has been a great opportunity to participate in providing similar opportunities for others.
I have attended and contributed to several IPEM conferences, meetings (arranged by the Clinical Engineering Specialist Interest Group) and outreach events. I contribute to an MSc programme that IPEM accredits. I have received an early career award and also I received a travel award many years ago.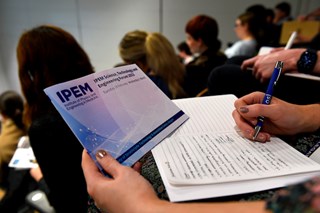 Which IPEM member benefits do you value or use the most?
Conferences and any networking opportunity.
What does (or should) IPEM do to help you in your career?
IPEM provides access to a network of engaged colleagues in my specialism and beyond. I really value conferences, meetings and other opportunities to share ideas. I have noticed IPEM uses social media platforms to encourage and promote the work of its members – I think this has been very effective.