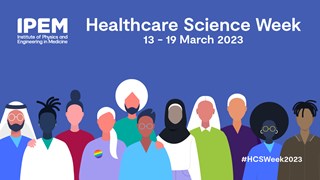 Healthcare Science week takes place every year in March, celebrating and raising awareness of the vital and varied people and careers in healthcare science today. Many hospitals and NHS trusts will normally have open days or special events during this week.
IPEM will be supporting #HCSWeek2023 by sharing articles, podcasts, healthcare scientist profiles and events throughout the week to benefit members and non-members alike. 
IPEM also supports with resources and hands-on activities and during normal times we have a whole library of ready made activities with equipment and detailed descriptions - these are available to borrow free of charge for members.    If you have any questions please contact outreach@ipem.ac.uk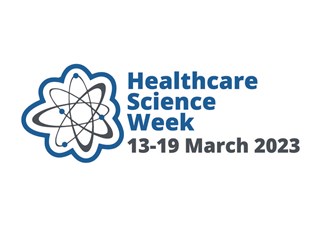 Here are some ideas for putting together virtual events and activities:
Share videos  (such as our careers film):
or these videos about healthcare scientists and easy do-at-home activities for kids (with huge thanks  to our members Davinder and Matt Gardner):


Share podcasts (watch out for the ones from NHS Scotland Careers) of healthcare scientists: 


Some of our activities (such as the different diagnostic modalities quiz or chocolate CT scan quiz) can be delivered virtually if you do get a chance to present something at a school or maybe during your next family or friends zoom.  They can be downloaded in our equipment library

Remember, whatever you are doing, Please use #HCSWeek2023  and do mention @ipemnews so we can share your activities.