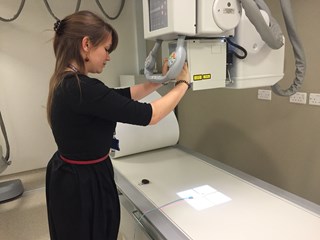 The Professional and Standards Council (PSC) oversees and coordinates the Institute's educational, training and professional activities including: Accreditation, Training Schemes, Continuing Professional Development, Membership and Registrations, Standards and Workforce.  PSC also approves task and finish group proposals.
Membership of PSC 2021-2022
Director - Mr Richard Stubbs
Deputy Director - Professor Carl Rowbottom
Member - Mr Martyn Gilmore
Member - Dr Warren Macdonald
Member - Mr Robin McDade
Member - Dr Ruth McLauchlan
Member - Mr Andrew Robinson
Special Interest Groups Representative - Miss Kirsten Graham
IPEM CEO - Mr Philip Morgan
Head of Workforce and Training - Dr Jemimah Eve
Head of Membership - TBA
Corresponding members: IPEM representative to RPA 2000 (Dr David Sutton); Chair of RT Professional Standards Group (Miss Nicola Whilde), Course Accreditation Committee (Professor Richard Lerski), Fellowship Panel (Ms Alison Vinall), RCT Management Board (Mr Iain Threlkeld) and Scope Editorial Board (Mr Usman Lula), CPD Audit Panel (Mr Brian Mulherin).