What is Clinical Technology?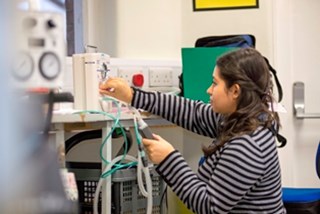 Medicine uses cutting-edge technology in areas such as radiotherapy, bioengineering, dialysis, laser procedures, magnetic resonance imaging, nuclear medicine and ultrasound.  

Clinical technologists (also known as Healthcare Science Practitioners) are responsible for maintaining, monitoring and operating the increasingly sophisticated equipment and instruments used to diagnose illness and to treat patients.
As a clinical technologist, you could work in one of a range of specialist areas.  In nuclear medicine, you might be responsible for preparing radioactive materials, imaging patients and disposing of waste material safely. If your expertise is in electronic or mechanical engineering, you might be helping to design, construct and maintain specialist clinical equipment, sometimes for an entire hospital. Most clinical technologists are based in hospital medical physics departments but they may work in almost any part of the hospital.  Renal technologists visit kidney dialysis patients at home.  You can expect to work closely with scientists and doctors, as new equipment, techniques and instruments are introduced.  While some clinical technologists spend much of their time in the laboratory or workshop, many have contact with patients and all are involved in technical innovation that has a direct benefit for patients.