Clinical and Scientific Computing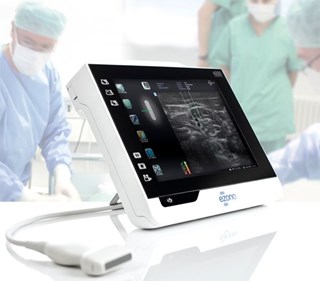 Computers are an important and integral part of many areas of modern clinical activity. Computer-based medical devices are used in fields such as digital radiology, radiotherapy planning and delivery, nuclear medicine and physiological measurement. The growing benefits of tomography, first with X-ray CT, then PET and Optical (OCT) techniques, together with MRI scanning systems all depend upon computers. Picture Archiving and Communications Systems (PACS) can then make the collected images readily accessible to clinicians.   
How does it work?
Medical physicists and engineers are involved at all stages of the working life of computer-based medical devices, from their purchasing through to developing protocols for their use, upgrade and maintenance. They work closely with the clinicians that will use these devices for the diagnosis and treatment of patients, to ensure safe and optimum use. They also negotiate with hospital IT departments to ensure good management of data, for example in setting up image database systems, and connectivity between devices. In addition, ongoing close co-operation with companies providing medical devices is necessary, to provide feedback about problems and to suggest improvements.   
Future development
Continual innovation will be required to make sure the enormous potential of computer methods is realised. Many crucial advances in the clinical use of computing developed in hospitals are now used more widely after being adopted commercially. Computer scientists in medical physics and bioengineering departments find that the work demands versatility because of the variety of computer science applications encountered in the hospital. The range and development of computer applications indicate that this is a field in which the roles of medical physicists and engineers will become increasingly important in the future.                                      
What is Health Informatics?
Health Informatics involves studying how data on health is collected, stored and communicated, how computer and telecommunications technologies can be applied to support the handling of data, and how that data is processed into information. It is a broad subject, with contributions from clinicians, information and computer sciences, psychology, epidemiology (the study of disease occurrence, prevention and control) and engineering.   
Who needs it? 
Health informatics has a broad remit ranging from providing information about an individual patient's health and enabling decisions to be made on their care, to providing information about large groups of patients with the same conditions or needs.   
Future development   
Appropriate use of informatics will enable clinicians to determine the most effective treatments and the best use of resources. The correct usage and analysis of large-scale clinical databases will be a powerful tool for improving healthcare provision.