CPD aims to support each member's professional development and is also a vital part of the maintenance of registration. The following information addresses both of these criteria.
CPD is defined by the Health & Care Professions Council (HCPC), and endorsed by IPEM, as a range of learning activities through which health professionals maintain and develop throughout their career to ensure they retain their capacity to practise safely, effectively and legally within their evolving scope of practice. Maintaining a CPD record for at least a two year period is recommended in order to even out opportunities and cover a range of CPD activities.
Part-Time Staff

It is recognised that part-time staff may well encounter problems with achieving the expected CPD each year but, however few hours they are working, they have the same need and responsibility as full-time staff to maintain their professional competence in their (reduced) area of work.  No concession in the amount or breadth of CPD can be made but these are targets not absolute requirements. Evidence of attempt is valuable and there are many ways of achieving CPD some of which can be undertaken outside work or at home
Staff on Career Breaks
During the course of their career, many health professionals may not practice their profession for a period of time. The IPEM 'Career Break Policy' defines a career break, for the purposes of a reduced IPEM membership fee, as 'an extended period of unpaid time away from work'. Specifically, breaks shorter than one year will not be eligible under the IPEM 'Career Break Policy'. These breaks may occur for many reasons which could include parental leave, extended travel, caring responsibilities or illness.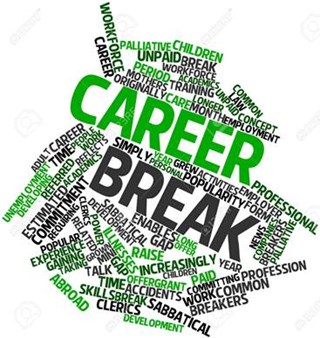 It is recognised that staff on career breaks may, or may not, continue with CPD activities during their break. If CPD is undertaken, it is recommended that a record is kept. Evidence of attempt is valuable and should be presented to the employer upon return to work to aid in the decisions made about the period and programme of updating.  The HCPC requires, and IPEM also recommends, the periods of updating specified below following a return to practice:
0 – 2 years out of practice - no requirements
2 – 5 years out of practice - 30 days of updating
5 years or more out of practice - 60 days of updating
Your programme of updating should be structured in consultation with your line manager around your job description and the competency requirements of your job.  It will be necessary to schedule an appraisal with your line manager when you return to work so as to set out the objectives as part of your Personal Development Plan (PDR).