Workforce concerns still not addressed by new Health Secretary
THE new Health and Social Care Secretary has failed to address the concerns around workforce shortages in healthcare science in setting out her priorities.
While Thérèse Coffey's 'Our Plan for Patients' aims to make it easier for patients to receive access to NHS and social care, this focused on four main areas of ambulances, backlogs, social care and doctors and dentistry, with a primary focus on access to general practice.
Speaking on BBC Radio 4's Today programme, Ms Coffey said her priorities included access to primary care, with an expectation that patients would be seen by a GP within two weeks for a routine appointment. She added she was still working on the broader workforce plan.
'Brutal workforce crisis'
However, writing in the Daily Telegraph, former Health Secretary Jeremy Hunt, who is the Chair of the House of Commons Health and Social Care Select Committee, said the NHS was facing 'a brutal workforce crisis', and had the 'biggest waiting lists in history'.
IPEM has consistently reported over a period of several years concerns about workforce shortages in healthcare science, and which were highlighted in two recent reports:
Shortages in the Medical Physics and Clinical Engineering (MPCE) workforce, with staffing in radiotherapy centres being barely 'adequate'
Little room for training new staff or implementing the latest treatment technologies to improve care
A struggle to recruit clinical technologists and difficulties in finding maternity and sick cover, leaving services strained, which has become even more critical due to staff absences caused by Covid
The Diagnostic Radiology and Radiation Protection workforce being at less than half the level recommended by established staffing models
A need for capital investment in ageing linear accelerators
More recently, a letter from 34 Heads of Radiotherapy Physics departments about cancer care talked about a 'crisis point' being reached due to lack of investment and a workforce 'on its knees'.
'Not just doctors and nurses'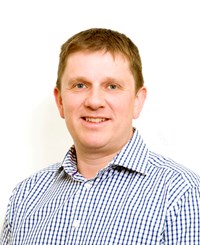 Matthew Dunn, IPEM's Vice President Medical Physics, said: ''Anyone working in the NHS knows there is a staffing crisis and that it is more than just shortages of doctors and nurses that are posing a serious risk to timely care and patient safety.
'There is no point in seeing a GP quickly if you then cannot get the treatment you need. Thérèse Coffey must urgently address the workforce shortages across the NHS, and those in medical physics and clinical engineering in particular.'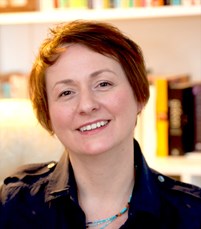 Dr Anna Barnes, IPEM's President Elect, added: 'We need the Government to tackle the lack of investment and inadequate numbers of training places in healthcare science as a matter of urgency.
'They will not make inroads into the backlogs, particularly in cancer diagnosis and treatment, without urgent investment in people and equipment.'
Find Similar News
13/03/2023
Apply for IPEM's Low- and Middle-Income Countries award
06/03/2023
Prizes and awards presented at STEF