President's Gold Medals for Exceptional Service 2022
THREE members of IPEM have been honoured for their long and exceptional service to the Institute.
The recipients of the President's Gold Medal for Exceptional Service in 2022 are:
Dr Elizabeth Parvin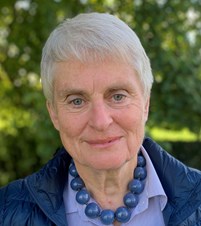 Dr Parvin is an Honorary Associate in the School of Physical Sciences for the Open University. She has been heavily involved in outreach work and has been Secretary of the Course Accreditation Committee since 2017 and organises the processes around accreditation. She is a MLAF Assessor and is Chair and Secretary of the MLAF Assessors' Group. Dr Parvin was also a Trustee from 2008-09.  
Dr Parvin said: 'I was surprised and honoured to be awarded the President's Gold Medal for Exceptional Service.
'I came to medical physics almost by accident, fairly late in my career, and immediately decided that it was a fascinating and excellent use of physics. I spent the rest of my career teaching medical physics at all levels and running an MSc in Medical Physics. I was on IPEM Council from 2007 to 2010 and in 2013 got involved with developing the new IPEM masters accreditation scheme and then accrediting degree programmes.
'I have always much enjoyed working with other IPEM members, both in hospitals and in academic institutions, and am very grateful for all I have learned from them. I feel that accreditation of courses at all levels is an important activity for IPEM and I am pleased to be able to contribute to that activity.'
Robin McDade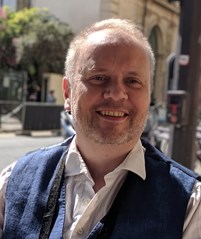 IPEM Fellow Robin McDade is an Advanced Specialist Clinical Technologist in the Nuclear Cardiology Department at Glasgow Royal Infirmary.
He is a member of the Professional and Standards Council and is the Clinical Technologist Training Scheme Lead for the IPEM Technologist Training Scheme. He also sits on the CT training centre ratification panel, which approves training centre accreditation applications. He was involved in producing the recent guidance document on the updated nuclear medicine curricula and has been an ambassador for the technologist field for many years. He has been active on many groups and IPEM committees over the years, including the Nuclear Medicine Special Interest Group, the SCOPE Editorial Advisory Board and the Events Panel.
Mr McDade said: 'IPEM has had a profound effect on my growth as a Clinical Technologist. Over the years it has encouraged me to speak up and out for my profession in national forums. It has consistently challenged and encouraged me – where there has been a need in the technologist community – be it in education, professional skills or registration to act with colleagues nationally, standing to meet those needs.
'It's humbling to receive the President's Medal, as so much of what has been achieved remains a team effort. My thanks are therefore to all my colleagues who continue to step up.'  
Professor Richard Lerski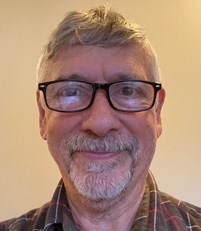 An IPEM Fellow, Professor Lerski is a retired Chief Scientific Officer of the Medical Physics Department at Ninewells Hospital and Medical School in Dundee. He recently stepped down from IPEM's Course Accreditation Committee and has held many roles within IPEM, including as a Trustee, Director of the Professional and Standards Council, Chair of the Clinical Scientists Education and Training Group, and has been IPEM's ACS representative for several years.
Professor Lerski said: 'I am extremely delighted to receive the President's Gold Medal. A lot of what I have done with IPEM could not have been achieved without the help of many colleagues both in the membership and in the IPEM Office. I would like to acknowledge them.'
Dr Robert Farley, IPEM's President, said: 'Liz, Robin and Dick, like their predecessors, have given exceptional service to IPEM over many years which has developed our profession and supported IPEM and they are truly deserving of their awards.'
The awards were initiated by Professor Stephen O'Connor, IPEM's Past President, in 2020 to recognise long and exceptional service to IPEM.
Find Similar News
23/01/2023
Success for latest cohort of IPEM's Clinical Technologist Training Scheme
31/05/2022
Paper on guidance for MPE support for nuclear medicine published