IPEM welcomes new government Department for Science, Innovation and Technology
THE Institute of Physics and Engineering in Medicine has responded to the announcement of a new government Department for Science, Innovation and Technology.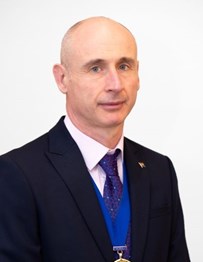 Dr Robert Farley, President of IPEM, commented:
'The creation of a new Department for Science, Innovation and Technology sends a positive message about the importance of collaborative scientific development in tackling some of the major challenges we face and its contribution towards the long-term, health, security and economic wellbeing of the UK and the world.
'We would urge the new Secretary of State for Science, Innovation and Technology to consider how we can together build productive and collaborative links with the Department of Health and others to realise the benefits to be made for improving health through scientific leadership. The UK's health sector's importance cannot be understated, and it reaches across multiple disciplines as well as the broader science base. Those working within and connected to Healthcare Science play an equally vital but all too often overlooked role in unlocking scientific and technological innovation, and that is something we are determined to work with government and all interested parties to address. 
Science Leadership Strategy
'IPEM's new Science Leadership Strategy identifies some of the biggest challenges and drivers of change ahead for physicists, engineers and technologists working in medicine, including: climate change; workforce; clinical safety and security; smart digitisation, AI and personalised health, and the way we align and collaborate to tackle these challenges will be key for our future operating environment.
'This is a critical time for science leadership in the UK, and IPEM sincerely hopes that many of the issues identified in the Scientific Leadership Strategy will also be a priority for the new Secretary of State for Science, Innovation and Technology. We welcome the formation of this new government department and look forward to playing an active role in the science, innovation and technology developments in healthcare, which can deliver significant health, economic, social and cultural benefits for all.'
Find Similar News
13/11/2023
Cautious welcome given to new Health Secretary
25/10/2023
Health Secretary's call to stop recruiting to EDI roles a 'distraction'