IPEM PhD in Work Bursary awarded
THE second recipient of the IPEM PhD in Work Bursary has been announced.
The new bursary, introduced in 2021, is to help students wanting to undertake a part-time PhD in an IPEM-related field of interest at a UK university or research institute. The funding covers the fees only, up to £5,000 per year for a maximum of five years, and no research costs or living expenses are included.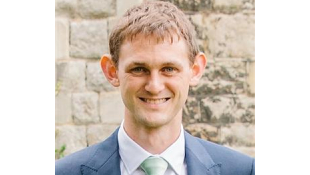 David Stell is a Senior Clinical Engineer/Clinical Scientist at Guy's and St Thomas' NHS Foundation Trust in London.
Project outline
David's PhD project will investigate a very common problem faced by clinical engineers, that of the need to prioritise one medical device over another for purchase, for maintenance or for other kinds of resource allocation.
He said such decisions are very difficult to make as the devices in questions can be very diverse and not easy to compare. Often the only option is to make a decision based on the subjective opinions of selected stakeholders.
His research will aim to develop analytical ways of determining the relative clinical values offered by different medical devices using datasets available to clinical engineers working at NHS trusts.
David said: 'This project simply would not be possible without the bursary from IPEM. Leadership within my department were keen to support the project, but funds were not available to cover the academic fees.
'Academic input will be crucial to maximise the quality of the research and help me develop as a researcher. I am very excited to have the funding in place and be able to begin this work.'
Dr Robert Farley, IPEM's President, said: 'I wish David well with his research project and I'm delighted that IPEM has been able to fund this important and vital work.'
The PhD in Work Bursary scheme was initially planned to run for three years, with a single award being made each year.
Find Similar News
26/01/2022
IPEM members honoured at CSO awards
26/08/2020
Covid-19 test showing if someone is infectious wins IPEM member a prestigious award