First IPEM PhD in Work Bursary awarded
THE first recipient of a new PhD in Work bursary from IPEM has been announced.
The new bursary, introduced in 2021, is to help students wanting to undertake a part-time PhD in an IPEM-related field of interest at a UK university or research institute. The funding will cover the fees only, up to £5,000 per year for a maximum of five years, and no research costs or living expenses are included.
Belinda Gorell is a Clinical Scientist in the Radiation Protection Service at Velindre University NHS Trust, Cardiff.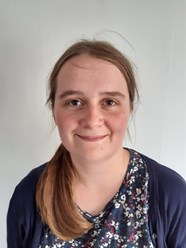 Belinda said: 'I'm delighted and grateful to receive this prestigious award from IPEM. It will enable me to undertake research on developing an evidence-based approach to neonatal and paediatric radiation dose optimisation methods, a field which I am passionate about.
'I am incredibly excited to begin this journey with the support of my supervisors Dr Nicolas Courtier, Professor Daniel Kelly, Professor William Evans and Dr Matthew Talboys. I am very grateful to IPEM for this opportunity and I look forward to starting the PhD.'
Project outline
Her project outline states that imaging with ionising radiation is an integral part of paediatric and neonatal healthcare. Whilst the use of ionising radiation is fundamental to modern diagnostic medicine, it causes cellular damage with the potential to become cancerous. This risk is of greater significance for children, because of their increased radiation sensitivity and longer life-expectancy compared to adults.
Optimisation is the concept that seeks to balance the need for diagnostic quality images, while keeping the radiation dose delivered as low as reasonably practicable. Despite the legal requirement for paediatric optimisation, there is a paucity of evidence available regarding how to practically optimise paediatric imaging. There is also a lack of national standardised paediatric diagnostic dose reference levels to guide local optimisation.
Belinda's study will firstly audit current patient exposure factors, dose indicators and referral guidelines for paediatric imaging. Novel optimisation techniques will be undertaken with specifically designed test objects (with consultant radiologist input) to identify and reduce unwarranted variation in procedures and radiation dose. This work would permit the development of paediatric diagnostic reference levels including specialist imaging undertaken at the Children's Hospital for Wales.
Her project will also explore the generation of paediatric radiation doses (using computer modelling techniques), as a basis to consider the communication of radiation risk and benefit to patients and parents/guardians as mandated under medial exposure regulations.
The PhD in Work bursary scheme is initially planned to run for three years, with a single award being made each year.
Find Similar News
25/08/2020
MPE transition scheme
25/01/2021
New programme on radiation safety