Cautious welcome by IPEM to Budget promise on NHS workforce plan
A CAUTIOUS welcome has been given by IPEM to a promise given by the government to publish a comprehensive workforce plan for the NHS next year.
Chancellor of the Exchequer Jeremy Hunt MP, who is a former Health Secretary, made the pledge as part of the Autumn Statement. The statement said:
'The government will…introduce measures to support and grow the workforce and improve performance across the health system, including… ensuring the NHS has the workforce it needs for the future, including publishing a comprehensive workforce plan next year. This will include independently-verified forecasts for the number of doctors, nurses and other professionals that will be needed in 5, 10 and 15 years' time, taking full account of improvements in retention and productivity'.
Extra funding
There was also a pledge of an extra £3.3 billion for the NHS in 2023-24 and 2024-25 but that is 'to support the NHS in England, enabling rapid action to improve emergency, elective and primary care performance towards pre-pandemic levels'.
Just before the Autumn Statement was released, the National Audit Office (NAO) said the NHS' plans to tackle long waits in hospital treatment and cancer care in England by 2025 was at serious risk.
The NAO said inflation had chipped away at how far money set aside for backlogs would go and added the creation of a network of community surgical and diagnostic hubs to test and treat more patients had had less impact than expected, it said, due to staff shortages, a reluctance by staff to work overtime, and continued high rates of sickness.
Workforce shortages
IPEM has consistently reported over a period of several years concerns about workforce shortages in healthcare science, and which were highlighted in two recent reports:
Shortages in the Medical Physics and Clinical Engineering (MPCE) workforce, with staffing in radiotherapy centres being barely 'adequate'
Little room for training new staff or implementing the latest treatment technologies to improve care
A struggle to recruit clinical technologists and difficulties in finding maternity and sick cover, leaving services strained, which has become even more critical due to staff absences caused by Covid
The Diagnostic Radiology and Radiation Protection workforce being at less than half the level recommended by established staffing models
A need for capital investment in ageing linear accelerators
'Crisis point'
Earlier this year a letter from 34 Heads of Radiotherapy Physics departments about cancer care talked about a 'crisis point' being reached due to lack of investment and a workforce 'on its knees'.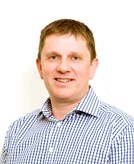 Matthew Dunn, IPEM's Vice President Medical Physics, said: 'Anyone working in the NHS knows there is a staffing crisis and that it is more than just shortages of doctors and nurses that are posing a serious risk to timely care and patient safety.'
Cautious welcome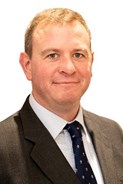 Phil Morgan, IPEM's Chief Executive Officer, said: 'We give a cautious welcome to the news of a comprehensive workforce plan being published next year. It must, however, include addressing the workforce shortages in healthcare science, and in medical physics and clinical engineering in particular.
'We urgently need investment in people and equipment to make inroads into the backlogs, particularly in cancer diagnosis and treatment, and patient safety will increasingly be at risk unless we fund more training places.'
Find Similar News
13/11/2023
Cautious welcome given to new Health Secretary
25/10/2023
Health Secretary's call to stop recruiting to EDI roles a 'distraction'