Ultrasound Imaging Course
The series of courses provide the necessary physics background that underpins day-to-day medical imaging physics activities. They are aimed primarily at new entrants to the profession, but should be of benefit to postgraduate students, postdoctoral research workers, physicist-managers, representatives of allied commercial organisations and anyone wishing to deepen or re-establish their understanding of the physics of medical imaging.
The faculty is composed mainly of physicists, many of whom are internationally renowned for their expertise. Key talks are delivered by clinicians and other scientists and provides the broader scientific and clinical perspective. Overviews of specialised or research related topics, such as MR Spectroscopy are given.
There are many opportunities for informal discussions and courses may include visits to the Department of Nuclear Medicine, Ultrasound, X-ray Computed Tomography and the MR Units of The Royal Marsden NHS Foundation Trust and/or the research labs of The Institute of Cancer Research.
The next course runs from 14th - 16th November 2023. Registration is open now and closes on 30th October 2023.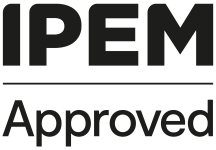 This Ultrasound Imaging course is part of a series of courses organised by the Joint Department of Physics of The Royal Marsden NHS Foundation Trust and The Institute of Cancer Research, London.