Professional Affiliate Membership
is intended for professionals who are working with applications of physics and engineering applied to medicine but who are working as professionals other than clinical scientists or clinical/biomedical engineers.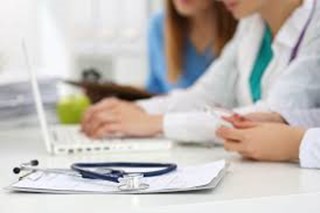 Professional Affiliate Membership is suited for those working in roles such as:
Doctors
Radiographers
Nurses
Vets
Dentists
Applicants should be registered with a relevant professional body e.g. GMC, HCPC, NMC, RCVS, or GDC, and working with applications of physics or engineering applied to medicine or biology.
An IPEM Professional Affiliate Member will:
Be able to use the post nominal PAMIPEM for professional recognition and as an indicator of professional status
Be able to apply for our prizes, bursaries and innovation funding
Benefit from discounts on books, journals and conference attendance
Receive the fortnightly e-jobs circular and weekly news update.
As an IPEM Professional Affiliate Member you can:
Apply to join the many committees and panels that plan, organise and carry out work on behalf of IPEM acquiring new skills and competencies
Apply to join one of IPEM's Special Interest Groups
Get involved in outreach events to schools and the public
Participate in a range of 'micro' volunteering opportunities that can be carried out from your desk.
Fees:
Professional Affiliate Membership: £66
IOP Members receive 25% discount