Full Membership
Is designed for physicists, engineers or technologists employed in healthcare, academia or industry who are registered, OR for those employed in academia with a PhD. Becoming a Full IPEM Member clearly demonstrates your commitment to pursuing the very best in professional achievement in practice, standards, research and development.
As a full member you will be part of a fast growing, professional community of scientists, engineers and technologists from across the world. Get involved in volunteering opportunities, join a Special interest Group or working group wrestling with a crucial issue, this is your opportunity to share ideas and showcase your work to a global community of your professional peers. As a voting member you have a stake in shaping the future of the profession as we move forward with the IPEM 2025 strategy.

Your quarterly print copy of our award-winning magazine 'Scope' and free access to our sector-leading journals will continue to keep you up to date with the latest developments in your field and help you to stay at the forefront of your profession.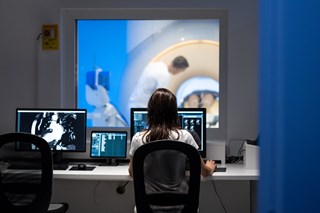 We welcome applications for Full Membership from those who meet the following criteria:
1) Is working in physics or engineering applied to medicine or biology as a physicist, engineer or technologist and is employed in healthcare academia or industry
And has attained and maintained a relevant registration from one or more of the following institutions:
HCPC
RCT
AHCS
Engineering Council
Science Council
IOP
International registration
2) Is employed in academia with a PhD (research, teaching or joint academic/service posts)
In addition to the benefits of Associate Membership, an IPEM Full Member will also:
As an IPEM Full Member you can:
Apply for senior IPEM posts such as Vice-President, Honorary Secretary, Council Director or Honorary Treasurer
Apply to join the many committees and panels that plan, organise and carry out work on behalf of IPEM, acquiring new skills and competencies
Join the editorial board of one of our international journals or our member magazine
Apply to join one of IPEM's Special Interest Groups (SIGs)
Get involved in outreach events with schools and the public
Participate in a range of 'micro' volunteering opportunities that can be carried out from your desk
To apply for Full IPEM Membership:
Your verifier should be a Full Member, Fellow or your line manager, who can verify your details.
 
Annual Fees:
Membership covers one calendar year. Fees for anyone joining after 1st January will be pro-rated and valid until 31st December.
IOP Members receive 25% discount      
Fee to be paid upon approval of application
IPEM welcomes everyone with a professional interest in medical physics and clinical engineering. Meet some of our individual members.
IPEM welcomes everyone with a professional interest in medical physics and clinical engineering. Meet some of our individual members.