IPEM welcomes everyone with a professional interest in medical physics and clinical engineering.
Meet some of our individual members.

Prof. Chris Hopkins FAHCS FIPEM CEng
Consultant Clinical Scientist
IPEM Fellow
Head of Innovation & the TriTech Institute, Hywel Dda University Health Board, Assistant Director AHP and Health Science, Betsi Cadwaladr University Health Board, Clinical Director of the Assistive Technologies Innovation Centre (ATiC), University of Wales Trinity Saint David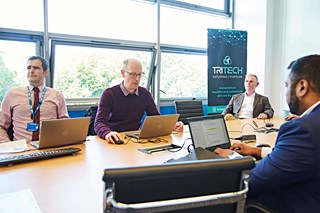 Tell us about a typical work day, what is your role and what does it involve?
My specific daily tasks and responsibilities as a consultant clinical scientist can vary depending upon the priorities at the time. However, here are some common activities I engage in:
Research and development: I will regularly engage in research activities to advance my field of specialisation. I may design and conduct research studies, analyse data and contribute to scientific publications or presentations. My research activities will involve technology research and translational research to bridge the gap between research findings and clinical practice.
Leadership and management: As a consultant clinical scientist I have managerial responsibilities and oversee the work of the innovation and Tritech division. This includes setting goals, allocating resources and ensuring the smooth operation of the clinical research service.
Quality assurance and quality control: As a consultant clinical scientist I play a role in ensuring the quality and accuracy of diagnostic tests and procedures. I have established and maintain quality assurance programs, monitor performance, review and validate laboratory methods, and implement quality control measures to ensure accurate and reliable results.
Training and education: I am responsible for training and mentoring trainee and junior clinical scientists, laboratory staff and other healthcare professionals. I also provide formal lectures, conduct hands-on training sessions and participate in educational programs to enhance the knowledge and skills of the healthcare team.
Consultation and collaboration: I often provide consultation services for commercial partners, clinicians and other healthcare professionals. I offer expert advice on complex cases, help interpret test results and assist in making appropriate clinical decisions. I also collaborate with colleagues from different disciplines to develop multidisciplinary approaches to patient care.
Which elements of your job do you like the most?
My job is so varied, and I enjoy every part of it, but in particular I enjoy the additional national opportunities I have been fortunate to secure:
I am the External Scientific Examiner for PTPE, STPE & HSSE professional routes within the Academy for Healthcare Science. I support the Academy's internal quality assurance requirements by providing an independent view and advice on the equivalence routes through my annual report which is based on the quality and standards of the programme for the Academy's Regulation Board.

I am also a panel Member of the Health Technology Wales appraisal panel. As a member of the Appraisal Panel, I critically evaluate the Health Technology Wales appraisal evidence within the context of NHS and social care in Wales and support the production of the final HTW guidance on adoption.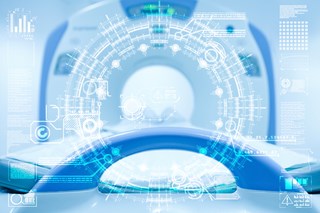 What are the biggest challenges you see – either for yourself or the sector?

Technological and digital / AI advancements: The rapid pace of technological advancements poses a challenge for clinical engineers & scientists to keep up with the latest medical equipment and devices. It requires continuous learning and training to understand and effectively utilize innovative technologies in healthcare settings.

Data security and privacy: With the increasing use of connected medical devices and electronic health records, ensuring the security and privacy of patient data is crucial.

Budget constraints: The National Health Service (NHS) in the UK often faces budget constraints, which can limit the availability of resources for clinical engineering.
If you could change one thing about the profession or your area of specialty, what would it be and why?
I would not change a thing! Med-Tech research is so diverse and allows me to apply engineering/scientific principles and methodologies to improve medical & digital technologies, and ultimately to improve patient care whilst working with academic and commercial partners.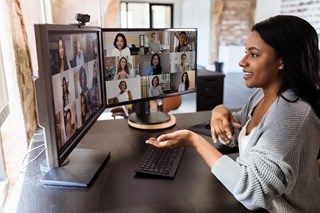 What skillsets do you think are required to be successful in your role, and is there a particular career path or training option you would recommend?
Clinical scientists require a wide range of skills to effectively perform their roles and contribute to the field of healthcare:
Scientific knowledge: Clinical scientists need a solid foundation in scientific principles and theories relevant to their field of specialization.
Analytical and critical thinking: Clinical scientists must possess strong analytical and critical thinking skills to evaluate complex data, interpret results and draw meaningful conclusions.
Research skills: Clinical scientists often engage in research activities, including designing studies, collecting and analysing data, and conducting literature reviews. Proficiency in research methodologies, statistical analysis and the ability to generate and test hypotheses are important skills for clinical scientists.
Problem-solving: Clinical scientists encounter various challenges and problems during their work. They should be able to identify and define problems, develop effective solutions and implement appropriate strategies to address issues that arise in their research or clinical practice.
Communication skills: Clinical scientists need excellent communication skills to effectively convey complex scientific information to different audiences. This includes writing scientific reports, research papers and grant proposals, as well as presenting findings to colleagues, healthcare professionals and the general public.
Collaboration and teamwork: Clinical scientists often work in multidisciplinary teams, collaborating with healthcare professionals, researchers, technicians and other stakeholders. Strong teamwork and collaboration skills are necessary to foster effective communication, share expertise and achieve common goals.
Ethical awareness: Clinical scientists must have a solid understanding of ethical principles and guidelines governing research involving human subjects
Continuous learning: Clinical scientists should have a commitment to lifelong learning, keeping up with advancements in their field, attending conferences and engaging in professional development activities to enhance their knowledge and skills.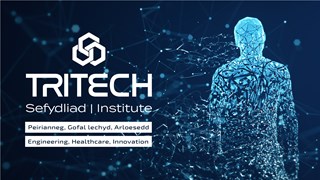 What accomplishment have you been most proud of in your career?
The establishment of the Tritech institute and subsequently winning the Excellence in Healthcare Science Research and Innovation Award at the NHS Chief Scientific Officer's Excellence in Healthcare Science Awards, 2022.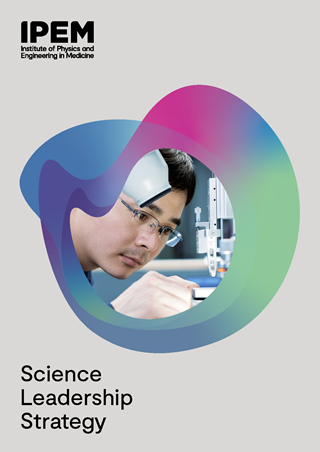 IPEM's Science Leadership Strategy is all about identifying and anticipating what might impact the working environment of our members now and in the near future. What are your predictions about the future of your profession and your area of specialty?
Artificial intelligence (AI) has the potential to have a significant impact on healthcare in several ways. Clinical Engineers and Scientists will need to prepare for the opportunities this presents:
Improved diagnostics
Personalized medicine
Disease prediction and prevention
Drug discovery and development
What do you do in your free time?
I love to read and spend most of my time either on top of the sea or under it 🌊🙂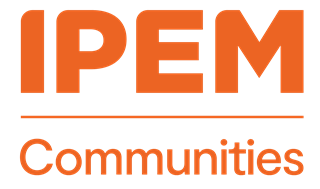 Why did you join IPEM and how do you engage with the Institute?
A number of reasons: professional development, networking, professional recognition, advocacy and influence across the profession and wider.
I engage via professional networks, colleagues and friends and IPEM events.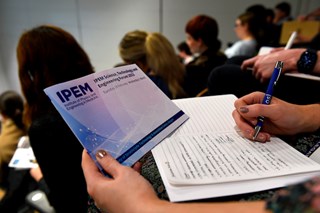 Which IPEM member benefits do you value or use the most?
Professional development, networking opportunities, workforce intelligence resources, academic resources and influence across the profession and wider.
What does (or should) IPEM do to help you in your career?
As the IPEM vision suggests, 'Physicists, engineers and technologists play vital roles in delivering our healthcare. The Institute of Physics and Engineering in Medicine (IPEM) is the professional organisation that represents this diverse workforce'.