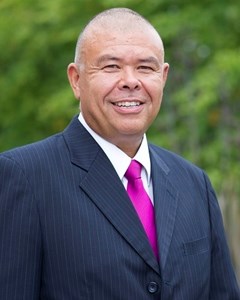 Professor Sir Jonathan Van-Tam, former Deputy Chief Medical Officer
The Faculty Pro-Vice-Chancellor for Medicine & Health Sciences at the University of Nottingham will be giving the Woolmer lecture on "Communicating Science".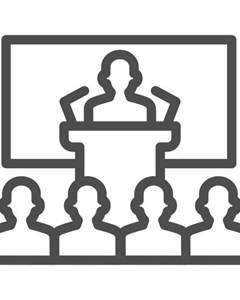 Bas Raaymakers, Professor Experimental Clinical Physics, University Medical Center Utrecht
John Mallard Lecture Recipient, Adaptive Radiotherapy – Technology and AI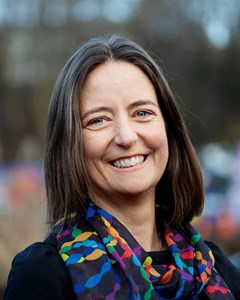 Carol Monaghan MP, Member of UK Parliament for Glasgow North West
Carol was first elected as the Scottish National Party MP for Glasgow North West in 2015, and has served as a MP continuously since then. Prior to her Parliamentary career, Carol gained an undergraduate degree in Laser Physics and Optoelectronics at Strathclyde University, latterly entering the teaching profession and becoming Head of Physics and Head of Science at Hyndland Secondary School in Glasgow. Carol also spent two years as a lecturer at Glasgow University as well as being an SQA consultant responsible for developing physics qualifications at a national level. Carol sits on the House of Commons Science and Technology Select Committee, and serves as Chair of the APPG on Photonics and Quantum. She is currently the SNP's Westminster Spokesperson for Education.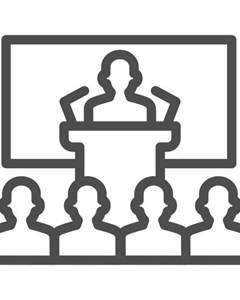 Matthew Simpson, UK Health and Safety Agency
Demonstration of measurement equipment and walk through of a Radiation Monitoring Unit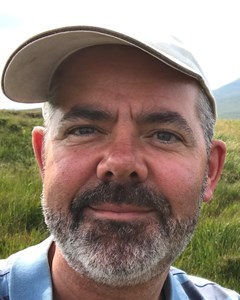 Anthony Chalmers, Chair of Clinical Oncology, University of Glasgow
Anthony Chalmers is Chair of Clinical Oncology at the University of Glasgow and Director of the CRUK Glasgow RadNet Centre. His clinical practice at the Beatson West of Scotland Cancer Centre is devoted to the treatment of patients with brain tumours, and he runs the Translational Radiation Biology laboratory in the Institute for Cancer Sciences. His main research ambition is to improve outcomes for patients with glioblastoma by combining radiotherapy with drug therapies that target the DNA damage response, but his interests and activities extend across other cancer types.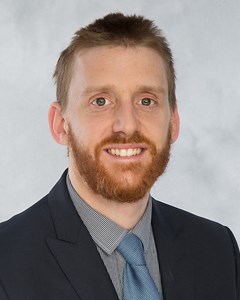 Anthony Murray, Consultant Clinical Scientist, Bradford Teaching Hospitals NHS Foundation Trust
Anthony is an experienced clinical scientist in nuclear medicine (NM). He has worked in various large NM departments across the UK. He is both a NM RWA and MPE. He currently leads the NM diagnostic and therapeutic physics service in Bradford. Anthony has also led a national PTP BSc practitioner course in Healthcare Science (radiotherapy / NM) at the University of Cumbria and is also currently an external examiner on a BSc apprenticeship in Medical Physics at the University of the West of England.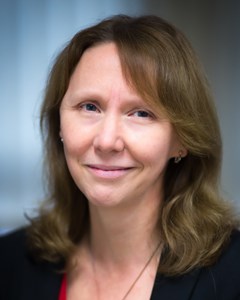 Elizabeth Adams, Head of Radiotherapy Physics, Royal Surrey NHS Foundation Trust
Liz Adams is Head of Radiotherapy Physics at Royal Surrey NHS Foundation Trust, Guildford, Surrey, UK. During her career, she has worked as both a clinical physicist and a research physicist, successfully implementing a number of advanced radiotherapy techniques into clinical use, including paediatric stereotactic radiotherapy, intensity-modulated radiotherapy (IMRT), tomotherapy, volumetric modulated arc therapy (VMAT), both intracranial and extracranial stereotactic radiotherapy and online adaptive radiotherapy (oART). She has authored peer-reviewed publications in physics and radiotherapy journals and has presented at international conferences.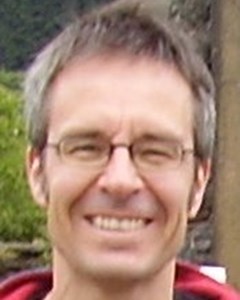 Fergus McKiddie, Consultant Clinical Scientist, NHS Grampian
Dr Fergus McKiddie is a Nuclear Medicine physicist with over 30 years' experience in the field. After completing the Aberdeen University MSc in Medical Physics and a PhD in measurement of ventricular volumes using tomographic MUGA imaging, he started as an NHS scientist in Aberdeen in 1995. He's been heavily involved in teaching on the MSc course and PhD project supervision since this time and am now the course coordinator for the nuclear medicine and PET aspects of the course. He took on the role of NHS PET physicist in 2006 when Aberdeen obtained the first NHS PET/CT scanner in Scotland and am actively involved in PET research. He also sits on the Scottish PET Steering Group. He is past Chair of the IPEM NM SIG and sit on the IPEM Events Panel and Course Accreditation groups. He is also the local training coordinator for the Scottish Medical Physics and Clinical Engineering Training Scheme and sit on the steering committee for the scheme. Other interest include molecular radiotherapy and he has sat on recent Scottish and UK groups producing guidance for the treatment of thyroid cancer and the release restrictions for patients after in-patient radioiodine therapy.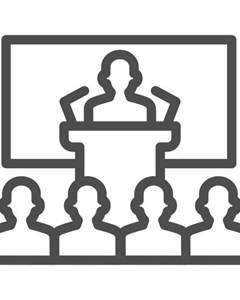 Graeme Keith, Research Associate in MRI Physics, Imaging Centre of Excellence, University of Glasgow
Graeme Keith joined the Imaging Centre of Excellence (ICE) at the University of Glasgow in April 2018 as a Research Associate in Magnetic Resonance Imaging (MRI) physics after six years at the University of Oxford as a D.Phil. student in cardiovascular MRI and as a research assistant working with ultra-high field (UHF) 7 tesla MRI. He previously completed an M.Sc. in Medical Physics at the University of Aberdeen, where he completed a research project using the technique of Fast Field-Cycling MRI. His research interests include developing novel imaging and spectroscopic techniques for UHF MRI, and supporting clinical research projects using the University of Glasgow's 7 T scanner. In his spare time he suffers the great misfortune of being a follower of Scottish sport.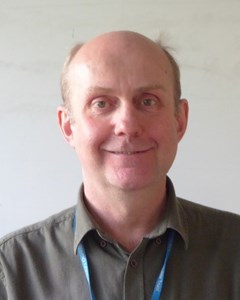 Graham Whish, Lead Clinical Scientist in Radiation Protection, Cambridge University Hospitals NHS Foundation Trust
Graham is currently the Lead Clinical Scientist for Radiation Protection within EARRPS, and is a certified Radiation Protection Adviser (RPA), Radioactive Waste Adviser (RWA) and Medical Physics Experts (MPE) in the area of diagnostic radiology (X-ray). EARRPS provides radiation protection and diagnostic radiology support services throughout East Anglia, and operates in accordance with an ISO9001 accredited Quality System. EARRPS also has HSE certification to act as an RPA Body. EARRPS customers include both NHS hospitals and private establishments such as vets, dentists, schools, colleges and research labs. The service advises X-ray, optical radiation and radioactive substance users. Graham's areas of expertise are in the use of radioactive materials and diagnostic X-rays. He regularly undertakes audits of practice, and advises in areas such as facility design and response to radiation incidents. Along with several colleagues, Graham is a trained stage 1 responder able to provide assistance for the National Arrangements for Incidents Involving Radioactivity (NAIR) scheme.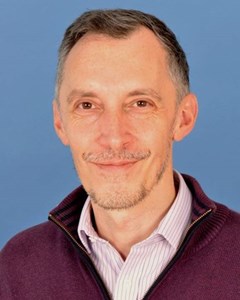 John Foster, Head of MRI Physics, NHS Greater Glasgow and Clyde
John started his career in MRI in 1991 as a PhD student making RF coils and programming a 0.5T MRI scanner system with locally made gradient sets in partnership with Surrey Medical Imaging Systems, Magnex Scientific and University of Exeter. Since that time, he has moved to Bristol and then Glasgow and translated the physics of MRI to 1T,1.5T,3T and more recently to 7T. Devising robust MR methodologies for clinical research and improved patient outcome has led to important collaborations in cardiology, musculoskeletal and oncology with corresponding important MR safety aspects. John leads a team of MR Physicists working as Clinical Scientists active in a wide range of clinical applications of MRI in the largest Health Board in the country, NHS Greater Glasgow and Clyde. The department has accreditation as a National Training Centre and provides the role of MR Safety Expert to many MRI sites both within board and to outlying areas. More recently he has joined the IPEM MRSE Assessor Panel and is working with the panel members on the running of the IPEM MRSE certificate of competence scheme.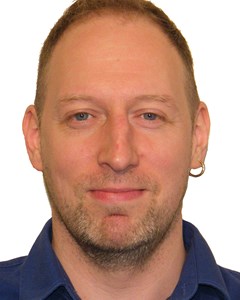 Jon Graham, Technical Manager, Possum Ltd
I'm Jon Graham, I am the Technical Manager for Scotland for a company called Possum. Trained as an Electrical and Electronic Engineer, I worked for a number of Years with Sun Microsystems at their manufacturing plant in Linlithgow. For the last 18 years though I've been working for Possum, working closely with NHS professionals to assess, install and maintain Electronic assistive technology for disabled people mainly in their own homes, which allows them to remain in their own home and control many things around their home environment. I manage a team of two engineers in the Scotland area and I am also part of the Research & Development team within Possum constantly striving to develop new things to keep up with the latest technologies to add to our devices, which ultimately provides the benefits of ever-changing technologies to our disabled clients.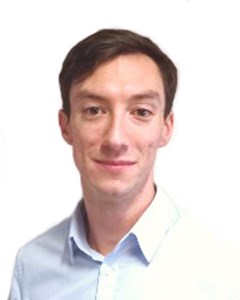 Jonathan Hosking, Senior Clinical Engineer, Cardiff and Vale University Health Board Rehabilitation Engineering Unit
Specialist interests are Special Seating and Clinical Gait Analysis. Currently on the HSST completing a DClinSci in Clinical Biomedical Engineering. Honorary Research Associate at Cardiff University.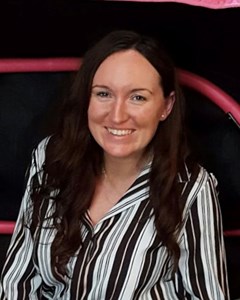 Lesley Sneddon, Technical Manager Glasgow North, Greater Glasgow and Clyde NHS
Lesley Sneddon has a BSc in Medical Physics Technology and is currently studying towards a MBA in Technology Management with the Open University. She has over 20 years of experience working in various Medical Equipment Management Departments, maintaining medical equipment in busy hospitals in and around Glasgow. Previously a Section Manager of one of the Bioengineering departments in NHS Greater Glasgow and Clyde she was then seconded to be Project Lead to help transition the department from ISO9001 to ISO55001 Asset Management standard. The department successfully gained ISO55001 accreditation in 2018, the first public sector department of its kind to do so. Lesley now is based in Glasgow Royal Infirmary as Technical Manager responsible for Medical Equipment Management departments in the North of Glasgow.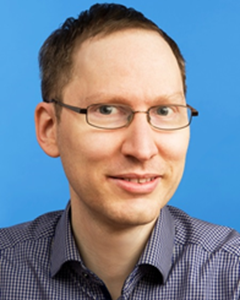 Simeon Nill, Head of Translational Radiotherapy Physics, The Institute of Cancer Research and the Royal Marsden NHS Foundation Trust
Dr Simeon Nill, is a clinical scientist who specialises in ways of targeting radiotherapy that take into account tumour movement. He is Head of Translational Radiotherapy Physics and deputy head of the Radiotherapy Physics Modelling Team in the Joint Department of Physics. Dr Nill's research is focused on the translation into new treatment concepts of the latest advances in the area of image-guided radiation therapy (IGRT), adaptive radiation therapy (ART) and treatment planning for external photon beam therapy. Dr Nill closely collaborates with the radiotherapy service of The Royal Marsden to bring these scientific advances to the clinic. Dr Nill's current research is in the field of MR guided online adaptive radiotherapy. By using up to date anatomical information acquired by the MR scanner prior and during the beam delivery it is possible to adjust the delivery parameters of the linear accelerator to enable a more precise and targeted delivery of radiotherapy.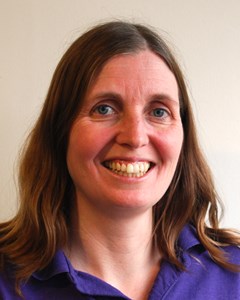 Zoë Clarke, Environmental Controls Lead and Lead Healthcare Scientist, Barnsley NHS Foundation Trust
Zoë leads the Environmental Control (EC) service of the Barnsley Assistive Technology (AT) Team, which delivers specialised services across the Yorkshire and Humber region. In this role Zoë manages a team of clinicians, plans service provision, manages contractors and plans future strategy of EC within Yorkshire and the Humber. Key elements of this include managing contractor performance and continuously evaluating the balance between in-house and contractor delivery of the installation element of the service to ensure it makes best use of its budget. Zoë also represents EC nationally on the Rehabilitation and Disability Clinical Reference Group (CRG). As LHCS Zoë represents Healthcare Scientists (HCSs) within the Trust and links directly with the Medical Director. The LHCS role was designed to provide representation of Healthcare Science at Trust level; and also to enable contributions from Healthcare Scientists into other work within the Trust, such as R&D and Innovation. Zoë was a Clinical Fellow to the Chief Scientific Officer (CSO) between September 2021 to August 2022. As part of this she developed a national strategy for improvement in diagnosis of Urinary Tract Infection (UTI), stepping out of her specialism to apply skills to the area of Antimicrobial Resistance (AMR). Zoë is extremely passionate about Electronic Assistive Technology (EAT) but also the importance of it being appropriately developed and provided, as technology, in order to work, needs to fit the needs of the person. Zoë has a specific interest in the use of EAT with people with learning disabilities.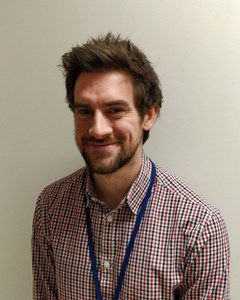 Matthew Memmott, Consultant Medical Physicist, Manchester University NHS Foundation Trust
Matthew Memmott is a Consultant Medical Physicist in Nuclear Medicine at Manchester University NHS Foundation Trust. He currently leads a physics group which provide scientific, quality control and radiation protection services across three Nuclear Medicine departments within the Trust, along with three external departments. He has previously published journal articles, book chapters and delivered talks at national and international conferences on topics ranging from Monte Carlo image generation, computational phantoms and cardiac PET optimisation to dosimetry for radiation accident scenarios. As a previous Chair of the Nuclear Medicine Software Quality Group, he also has a keen focus on national standardisation and the audit process.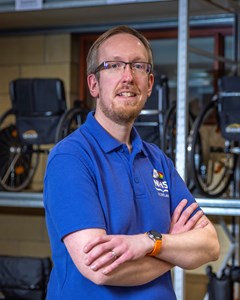 Andrew Dunne, Principal Lead for Healthcare Science, NHS Education for Scotland
Andrew Dunne is a Senior Bioengineer, state-registered as a Clinical Scientist, within the Wheelchair and Seating Service at the West of Scotland Mobility and Rehabilitation Centre (WestMARC). His patient-facing role consists of assessing their functional ability and then prescribing them appropriate mobility equipment. He applies analytical thinking and engineering skills to produce effective solutions that meet the needs of each individual patient. Aside from routine service delivery he is involved with in-house manufacture, and takes a lead in the adverse incident investigation process. These investigations drive service development, particularly changes to clinical and technical practices, to improve patient safety through root cause analysis and corrective action. Andrew is also a Principal Lead within the Healthcare Science team at NHS Education for Scotland. The team is the national focus for Healthcare Science education across Scotland and is responsible for commissioning training, providing quality assurance of training and supporting continued professional development (CPD). As one of the Principal Leads, he specialises in the development of learning resources hosted on Turas Learn which offer CPD opportunities to our community. These resources include comprehensive learning programmes, e-learning modules, interactive workshops and webinars.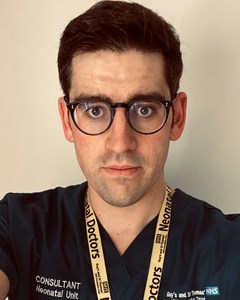 Paul Cawley, Consultant Neonatologist, St Thomas' Hospital, London, & Clinical Research Fellow, King's College London
Dr Paul Cawley is a paediatrician and neonatologist at The Evelina London Neonatal Intensive Care Unit, in St Thomas' Hospital and Clinical Research Fellow at the Medical Research Council (MRC) Centre for Neurodevelopmental Disorders and the Centre for the Developing Brain, King's College London - Where he is developing and investigating novel high-access low-cost non-ionising imaging techniques for perinatal brain development, and neonatal brain injury.