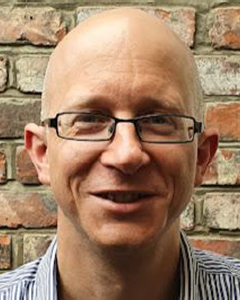 Dr Matt Hobby, Hertility
Dr Matt Hobby has worked in data and AI for the last 20 years -
long before the current wave of excitement. He currently leads the
data & AI team at Hertility, a UK startup shaping the future of
reproductive healthcare by pioneering unique diagnostic testing
that provides data-driven and advanced insights into reproductive
health, fertility decline and the onset of menopause. Matt and his
team are focussed on using the data they collect to build virtual
patient models and automate diagnostics, leveraging Large
Language Models to strengthen clinical diagnoses.

Prior to joining Hertility, Matt spent 5 years building his own company developing AI risk
predictions from the vast amounts of unstructured data in construction projects. He has
previously led data & AI teams for global healthcare giant RELX Elsevier and the UK
National Centre for Atmospheric Science. He gained his PhD at the University of Leeds
developing AI algorithms for extracting signals from noise in meteorological and climate
observations.