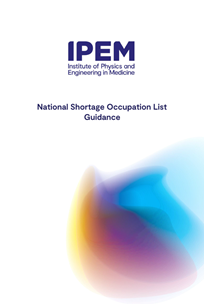 National Shortage Occupation List Guidance
Institute of Phyiscs and Engineering in Medicine - *Free access to non members*
Guidance notes on the use of the National Shortage Occupation List for Medical Physics and Clinical Engineering roles.
The Migratory Advisory Committee (MAC) published its full review on 28th May 2019, and the revised National Shortage Occupation List (NSOL) was released on 7th October.
The 2020 Standard Occupation Classification (SOC) Codes have been released on 9th February, although we are unsure of when these will start being used. You can read about our lobbying for changing the SOC codes for Medical Physicists and Clinical Engineers in our news story here.