Radioactive Waste Advisers Training Course
This course is organised by the Joint Department of Physics of The Royal Marsden NHS Foundation Trust and The Institute of Cancer Research, London.
The first day covers the following subject areas: interaction and units, instrumentation, radiation effects and risks and the regulatory framework. The following two days cover the legislation, applying for a Permit and compliance with the Permit conditions, the transport regulations and practical management of radioactive substances in hospitals. As well as lectures, there will be workshop sessions covering some practical issues. The course centres on UK (English) Legislation.
The course is at a level suitable for hospital physicists working in the field of radiation protection or those who want to expand their knowledge in this field. It is particularly suitable for those wishing to become Radioactive Waste Advisers (RWA), and covers the Basic Underpinning Knowledge (Basic Syllabus) as set out in the RPA2000 Guidance.
The next course runs from Monday 9th to Wednesday 11th October 2023 and registration is open.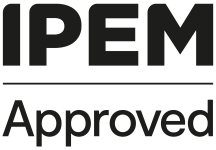 This course provides the theoretical background and training necessary for the management of unsealed and sealed radioactive substances in hospitals.