Foundations of Leadership in Radiation Oncology
The course is held online, consisting of an introductory 90-minute tutorial with the participants and teachers followed by online exercises and compulsory electronic learning modules to be completed prior to the start of the interactive online sessions. The course topics include:
An introduction to leadership
Basics of leadership theory and styles
Self-awareness, personality and emotional intelligence
Leading and managing change
Tools and strategies for leading quality improvement processes
Team building and engagement
Creating and communicating a vision for change
To apply for the Foundations of Leadership in Radiation Oncology course, please complete the application form on the course website by clicking on the course details link below. This form includes a statement of intent, which will be reviewed by our expert panel. Applications are accepted based on the evaluation of the application.
This course is not currently running.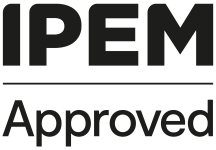 This course introduces foundation principles of effective leadership as they apply to senior trainees and junior practitioners in the radiation oncology professions within the UK. The multi-professional course is directed at professionals interested in developing expertise in leading teams for quality improvement, advocacy and in all situations where they might positively influence the future of our discipline within both local and international settings. In addition to our clinical oncologist colleagues, this course is open clinical scientists and medical physicists.