Biomedical Equipment Maintenance Practice
Aim
To provide learners with a good understanding of biomedical equipment principles, applications and maintenance procedures.
Objectives
By the end of the course you will be able to:
Describe the principles of operation of a wide range of biomedical equipment.
Understand the principles of operation of biomedical equipment with reference to human physiology
Assess possible hazards associated with the use and maintenance of biomedical equipment.
Perform electrical safety test to verify the safe use of medical equipment.  
Perform routine maintenance and performance testing on a wide range of medical equipment
Prerequisites
The prerequisite for this course is that learners should be in relevant employment and an appropriate job role and have suitable experience.
Additional information
Equipment area/types will include ECG, Defibrillators, Patient Monitoring, Infusion devices, Premature Baby Incubators, Foetal Monitoring, Physiotherapy equipment, Surgical Diathermy and an introduction to Anaesthesia & Ventilation.
The next available courses are scheduled for the following dates:
4th September 2023 
20th November 2023
11th March 2024
Booking is open now. 
Further dates for 2024 courses will be released in late 2023.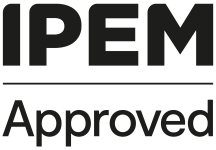 The 10 day course is ideally suited to those with some knowledge of instrumentation but lacking experience with biomedical systems. Learners will gain confidence in working with biomedical equipment by carrying out structured, practical assignments on equipment covered during the course.