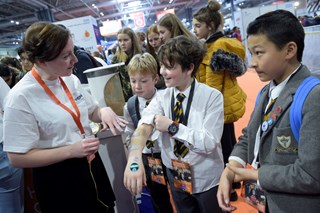 The Spiers' Prize for Outreach
is awarded to any member who can demonstrate how they have improved education or raised awareness of Medical Physics and Engineering.
The target audience for outreach is members of the public (eg schoolchildren, adults, patients) but excludes fellow professionals and government agencies.
Good examples of outreach might be educational activities (demonstrations, workshops, books, videos etc) aimed at and/or involving children and/or adults.
The Prize winner will be invited to an awards ceremony, usually held in September, to receive their award from the IPEM President.
The winner will receive a special certificate and a £300 personal award.
Applications and nominations for 2023 are now closed.